GOLDEN CLASSIC REMASTER FROM 2005

This month's MPG4 re-master is the lovely little MILF slut Andrea. She was a nice pint sized sex kitten and seemed never to tire from fucking! Here's a rampant little slut for your enjoyment. She'd just been with another guy and had not bothered to wash! So I could still smell the pungent odour of stale spunk! I was shocked and disgusted...... well not really! Anyway, I treated her like a dirty slut should be treated and fucked her brains out!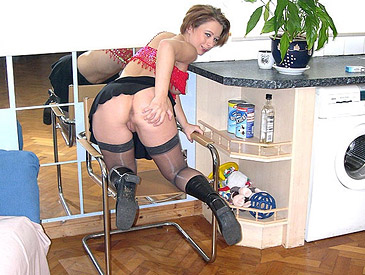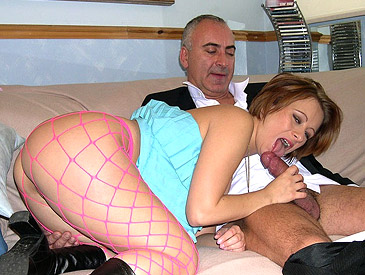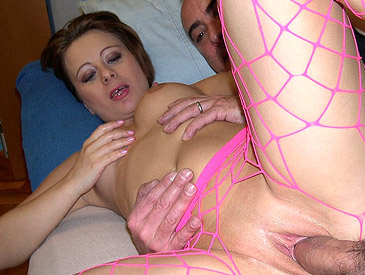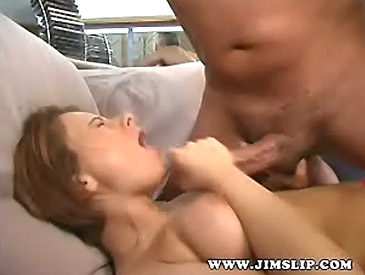 Bum-fun Bonanza!!!

Naturally, the idea of attempting a bum-fun fest with the lovely Crystal was very exciting and even more so, was seeing her re-emerge in a tiny bikini and start to taunt Lara Latex with her cute arse by provocatively striding around the room. She grabbed a bottle of baby oil and smeared it all over herself before concentrating on her 2 sodden holes, running her fingers up and down her bum crack before groaning as she slid her fingers into her tight arse! As you can imagine this was very horny so I simply got up, went over to her and fucked her arse and a good time was had by all.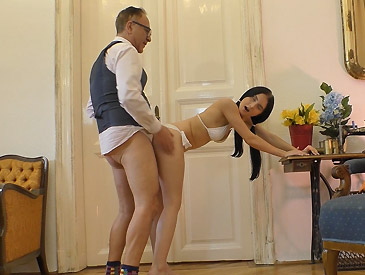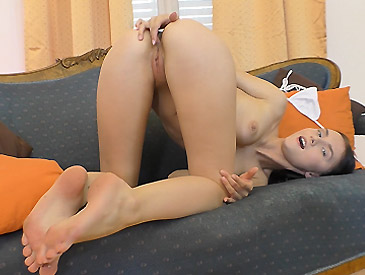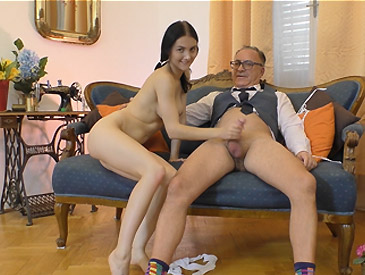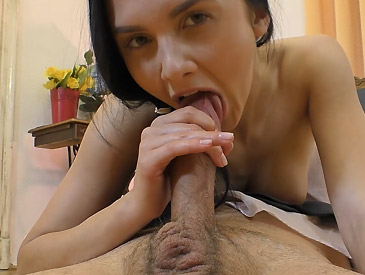 The Returned!

Last time I saw the lovely teen Crystal she reminded my of an actress from a nutty 1960's sitcom and so for that reason and for the fact that she'd said she'd like to try an anal scene I said to her, "Come on down!" Anyway, you will be spooked when you see the homage we made at the beginning of this sequence . Crystal was even hotter that she was the first time she appeared on jimslip.com and I got a rather nice shot by placing the camcorder on the floor pointing upwards between her legs. You can then see me effortlessly plunging hands into her knickers. Naturally she couldn't wait to get my cock into her mouth and sucked it with gusto until I tired of this foreplay and fucked her, mindful that I was going to screw her arse in the next section!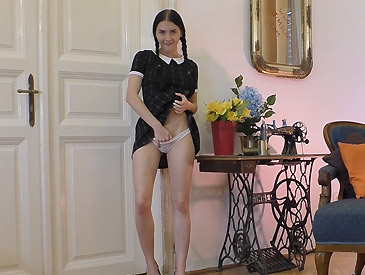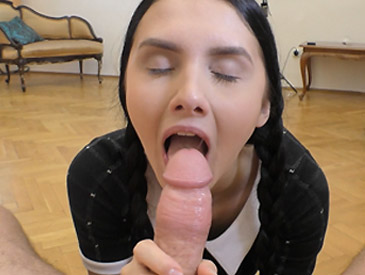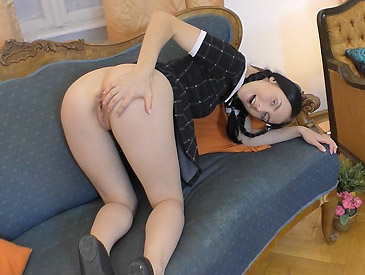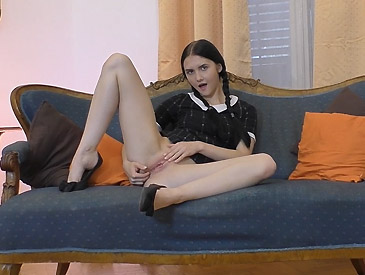 GOLDEN CLASSIC REMASTER FROM 2005

I just had to remaster the Latex clad Roxanne to MPG4 to give you a pick me up on your way to work! Now you can enjoy the world of rubber on on your mobile whilst on the 7.56 from Hampton Wick! Enjoy! Hold onto your eyeballs guys, 'cause here's Roxanne, clad in RUBBER! Yes lubbly, jubbly sweaty rubber. What more could any man want, than a cute little arse bound tightly in a skin tight rubber skirt, with stockings AND boots! Yes Roxanne has turned me into a rubber MANIAC!! Well I do look a bit like the Michelin man!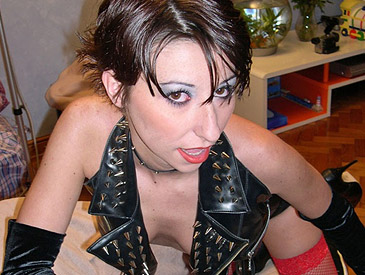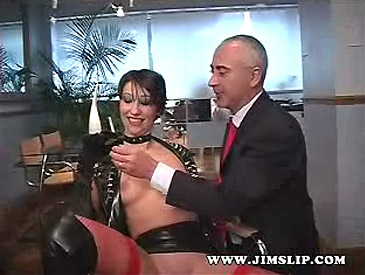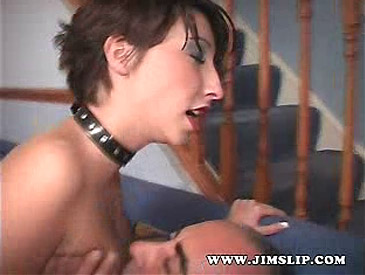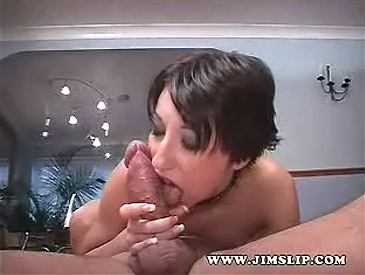 Big Boobed Blonde Beach Babe

Of all girls that would turn heads on a beach it would be Kitana. She has a wonderful bum, jumbo juggs and all topped off with long blonde hair. So to watch this scene imagine we're on a soft sandy beach with waves lapping in the background. Obviously you wouldn't find a massive wardrobe a sofa and double doors on a beach in Tahiti, so you'll have to use a lot of your imagination. Anyway, girls in skimpy bikinis drive me nuts and on the beaches of the South of France you will see the eyes of hundreds of men hanging out on springs as the girls wander up and down the beach. This is another new and wonderful fetish I have recently developed and hope you enjoy on jimslip.com. Oh yes, I also fucked Kitana's brains out!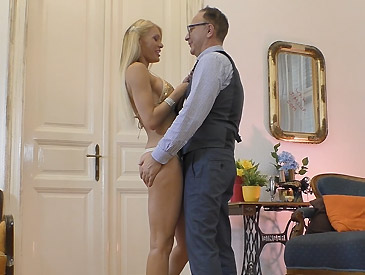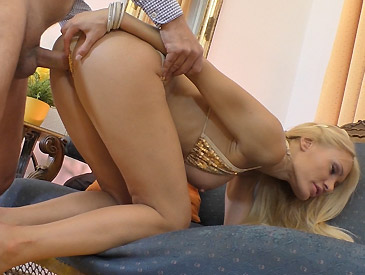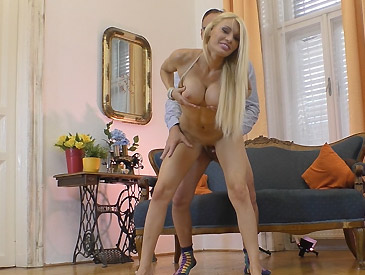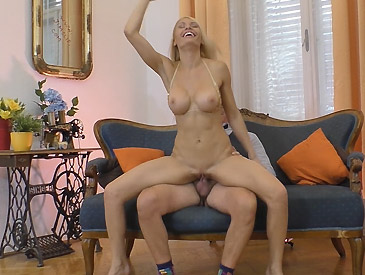 Jim's Casting Cutie

If you like blondes with big juggs then you are in for a treat this week. Kitana rolled up for her casting with one of her boobs hanging out explaining that she'd let the cab driver have a quick suck in lieu of her cab fare. She went on to describe that she loved being "Wanted" by men as it turned her on. Well it certainly turned me on and I couldn't wait to get my hooves on her. She had forgotten to put any panties underneath her skimpy denims and it was very sexy seeing her pussy peeping out from the crotch. Anyway Kitana just couldn't stop talking dirty throughout her casting at least until she stuffed my dick in her mouth! Needless to say she passed with flying colours and as its bikini time on jimslip.com make sure you check out next weeks episode as she gets fucked in a tiny gold one!