GOLDEN CLASSIC REMASTER FROM 2005

This months re-master to mobile friendly MPG4 is the sexy little English slut Caitlin. Luckily she had her mini-kilt handy and she performed a great scene. Enjoy all in one movie. Here's Caitlin again, this girl is sex mad. In fact, I found her propping up a lamp-post (as usual) and she pleaded with me to star in another Jimslip caper. What was I to do, a girl on her bended knees, sobbing and kissing my feet in public? Well I bundled her into the boot of my car and brought her home. It was well worth the trouble!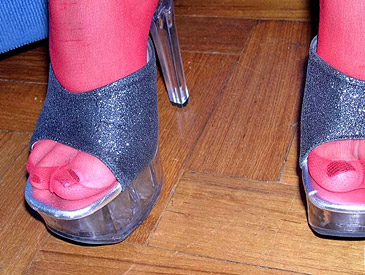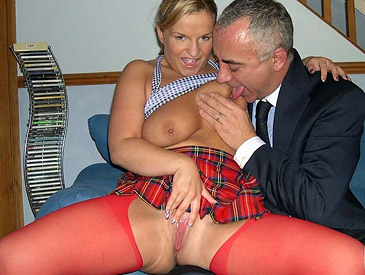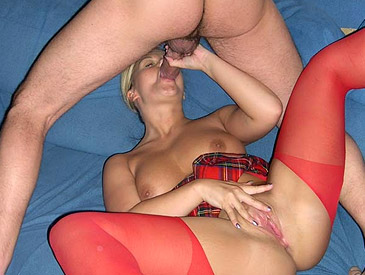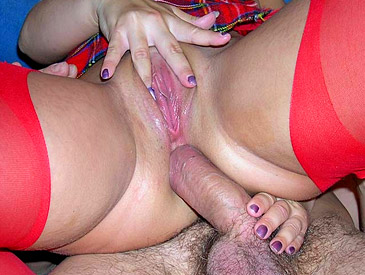 Casting Couch

On this week's casting couch we have the lovely Chelsy who arrived in tiny denims & a sailor type top. As you will see, Chelsy looked amazing and unsurprisingly had noticed men drooling as she sauntered along the street towards my lair. She was extremely horny and when I put my hands inside those tiny shorts i found her pussy to be dripping wet, always a good sign at a casting! Anyway, we both quickly tired of the groping shenanigans and Chelsy was more than happy to rip my trousers down and swallow my cock whole! I then invited her to take off her shorts and squeeze herself onto my cock whilst I held the camcorder. We carried on trying various positions until I stood before her, trousers around my ankles and with a regal wave of my hand, declared with much aplomb, "By the power invested in my by the "Chartered Institute of Pornograhers" I am proud to declare you have passed the casting!" Next week I put her in a tiny white bikini and fuck her brains out!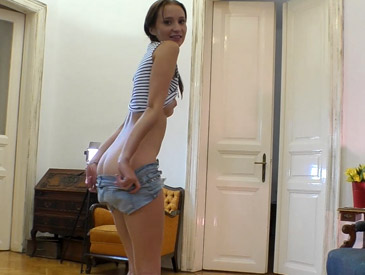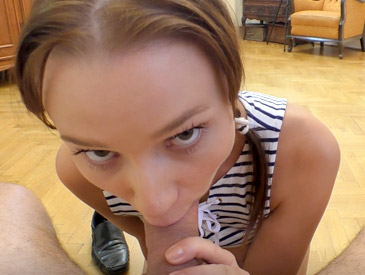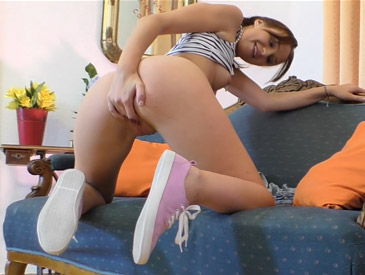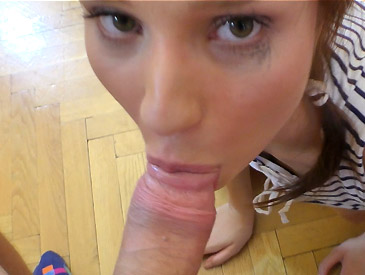 Kooky Kiki

Last week jimslip.com members will have seen the "Butter wouldn't melt in her mouth" blonde Kiki behaving like a complete slut gorging on my cock and getting fucked. This week she is completely unmasked as a total slut when she re-appears styled in the mode of a sexy hooker; complete with hold ups, wet look micro mini-skirt & thigh high boots. Yes, I know this outfit is a firm favourite on jimslip.com but Kiki wore it particularly well and if she were to ever "walk the streets" dressed like this would not only rake in a pot of cash but bring traffic to a stand still. Anyway, Kiki loved acting the part and with Lara on cam we were were able to have a good, hard fuck!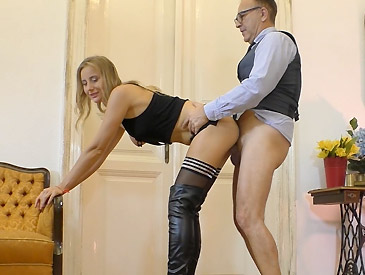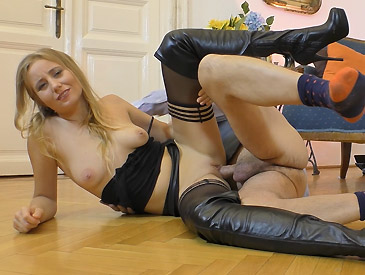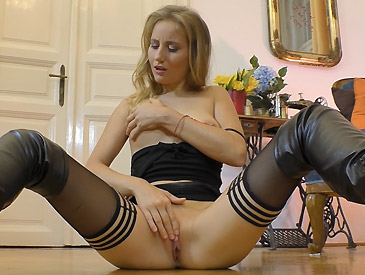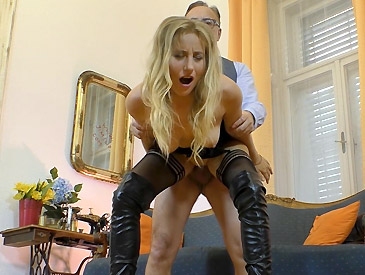 Jim's Casting Cutie

This week we have the lovely 22 year old Kiki. She arrived not speaking one single word of English so we used Google translate to communicate. Anyway, I am sure you will not mind as she sits there in her little pink dress and starts to run her hands all over her smooth body. Naturally I felt it was my duty to lend a hand so I gave her the camcorder to film me licking her sodden pussy. You will hear her groans on the camcorder which is very sexy. She seemed delighted to be able to suck my dick and as she was slobbering all over it, I thought to myself, "This is a girl that just adores a stiff cock!". I managed to screw her in various positions, always a challenge when holding a camcorder. Anyway, Lara and I decided that the lovely Kiki would scrub up well dressed as a prostitute and this is how she re-appears in next weeks exciting episode!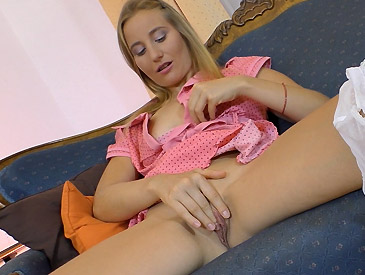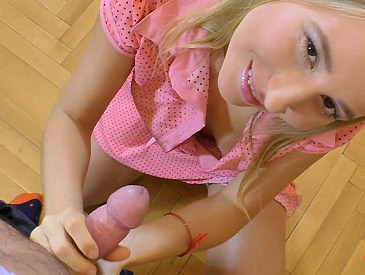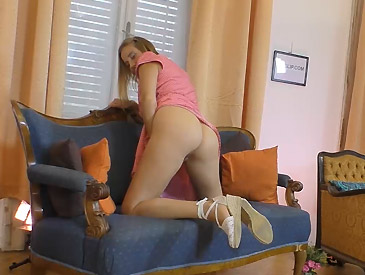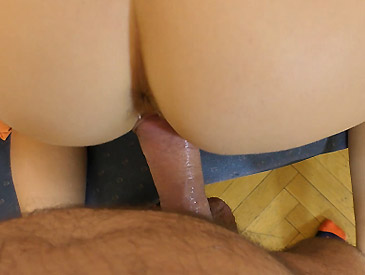 GOLDEN CLASSIC REMASTER FROM 2005

This month we have the very sexy and pint-sized English girl, Summer. English girls beat the world in sheer sluttishness. How could I leave her in the old format, she had to be remastered into MPG4 so you could view her on your mobile on your way to work! Welcome to the wonderful Summer Rain, ex armed forces, licensed to THRILL, sex machine! Marvel at her putting me through my paces, she simply chewed me up and spat me out. I was left an empty, half dead shell of a man...........Can I have some more please??!!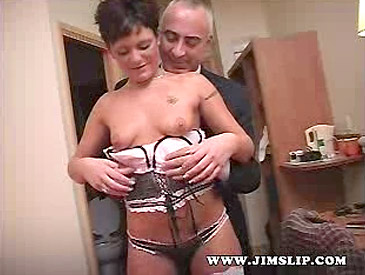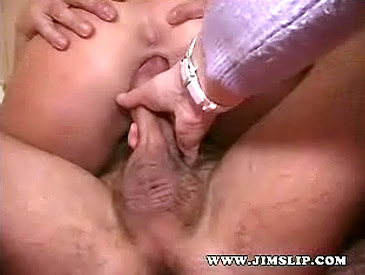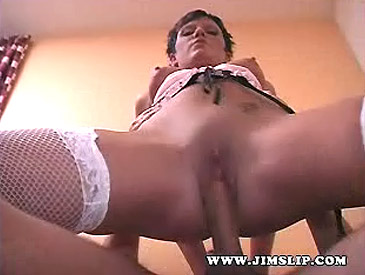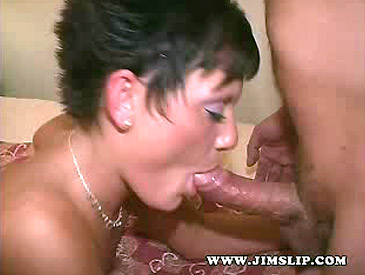 From Phwoarr to Whore

The fact that Mimi had nice long legs it was an obvious choice to change her into a classic whore outfit comprising of ripped tights and thigh length boots. As my wife Lara Latex was on cam, I was able to simply grab Mimi and fuck her in any way I wanted. Being a rampant 19 year old sex maniac it was quite easy to make her orgasm and there is a particularly sexy part where Mimi is impaled on my cock facing the camera, jerking around as if she is being electrocuted. I must admit it was very sexy and things continued in this vein until we were both exhausted.