Sexy Sandra

This week we have the gorgeous 19 year old Russian, Sandra. She was recommended to do a casting by her best pal, Gina, the wonderful teen queen who has graced jimslip.com on 5 or 6 occasions. Now, my brethren, Sandra had seen the Gina scene where she climbs out of a giant gift wrapped box complete with ribbon and dressed in a ripped up ballerinas tutu complete with over knee black socks. Jim Slip members will have already gone crazy at this scene as Gina was her usual sex crazed self. Anyway, Sandra was desperate to do likewise and so she borrowed Gina's black tutu and brought it to the casting. I explained to her that she would have to pass the strict, independently adjudicated parameters of the casting first, to which she ripped down my trousers and stuffed my dick in her mouth!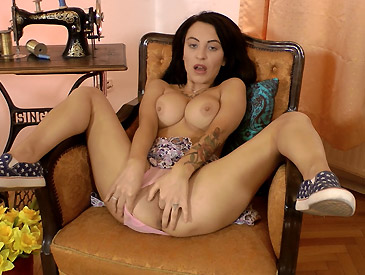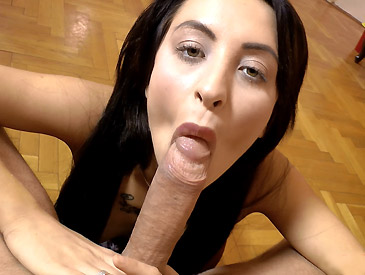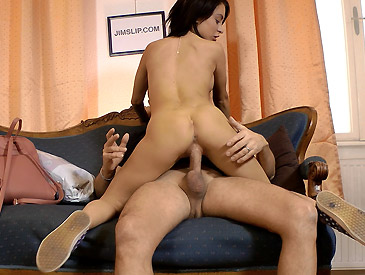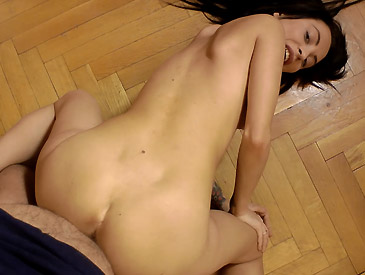 In Bed With Coco

Members will have noticed for the first time in years, we are actually fucking on a bed! This is because it is a nice Baroque style bed as opposed to a crummy IKEA piece of crap! I must admit it is very sexy fucking a very cute girl like Coco on a bed, knowing that my wife Lara Latex is watching our antics on a live video-feed. Strangely the girls also love doing this as members will have seen previously the lovely blonde Nesty ,who just loved winding up Lara, knowing she was enjoying every second of it. I do not pretend to understand females, but its definatley a "Girl thing". Anyway, the proceedings became very intimate with Coco as they had done with Nesty and all I can say is how lucky I am and I would not recommend anyone out there suggests this Cuckold game with their wives without wearing body armour - Laras 1 in a million!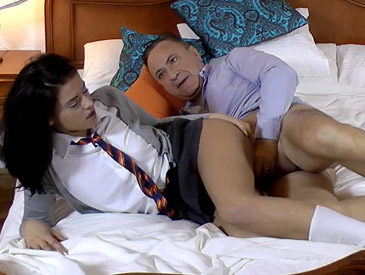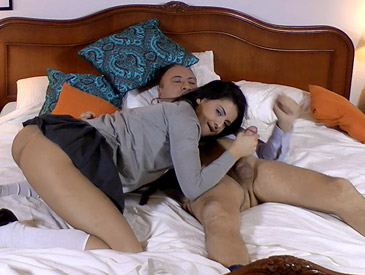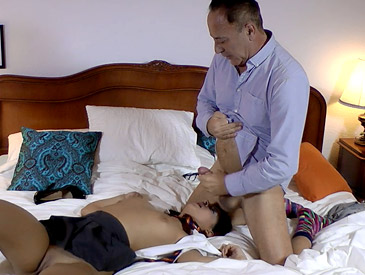 Coco Cuckold Queen

Welcome once again to our new series where either Lara or myself enjoy the other getting laid by persons chosen for their fuckability. This week Lara chose the lovely Coco who appeared a couple of years ago dressed as a sexy schoolgirl. Lara liked Coco so much she got her back for me, in her uniform and a long coat as a birthday surprise! Yes all I had to do was watch Coco teasing Lara via the camcorder set up on a tripod and wait 'till I felt like ripping her knickers down and fucking her which of course I did. Knowing that Lara was wanking herself senseless whilst she watched the action on a live video feed just made it extra exciting! Happy days! Anyway, Coco rightly suggested that we retire to the boudoir for a more intimate time and I knew Lara was about to be consumed with lust! Watch out for next weeks exciting instalment!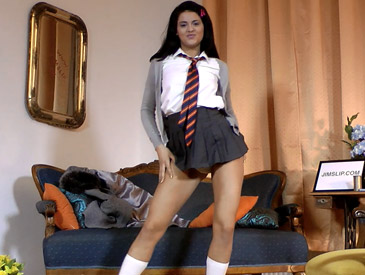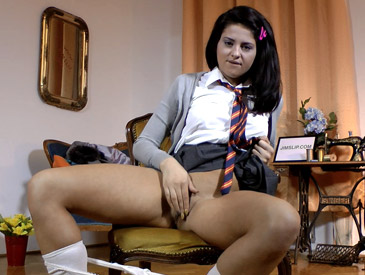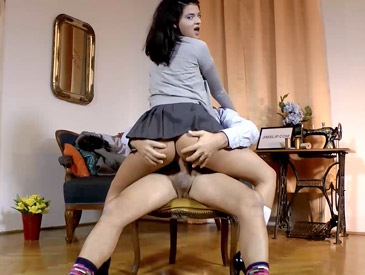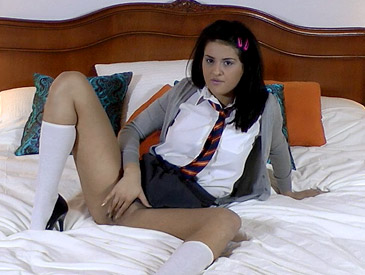 Ride Him cowgirl!

Members of jimslip.com are in for a real treat this week because once Monique had changed into some skimpy denim shorts, boots and Gingham shirt, she proved that she has one of the nicest, cutest bums on jimslip.com! Yes, my brethren, if you saw her walking down the street in this outfit you would certainly crash your car! I got Lara to film her wiggling her bum for the camera a few times and then couldn't take any more and simply yanked down her skimpy shorts half way down, dropped my trousers, bent her over and fucked her over the old sewing machine! After I did this, I pulled her shorts back up and threw her on the bed and tried to get my tongue between her skimpy shorts to lick her pussy, which I just about managed to do. After this I'd had enough of the tight shorts and ripped them off so we could continue to fuck on the bed much more easily, until I could take no more and shot my load over that cute, round arse of hers!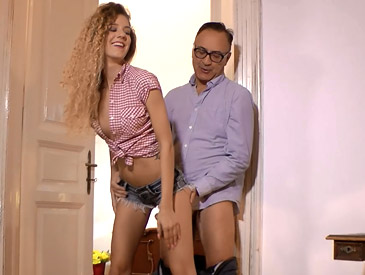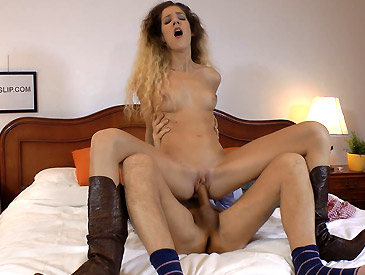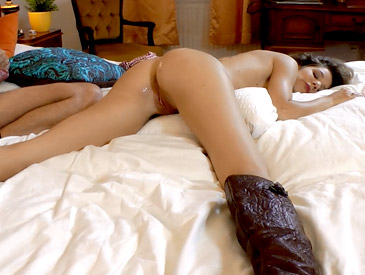 No Dad Is Safe!

This week we have a wonderful 19 year old babe called Monique. She arrived in skin tight riding style trousers and a nice jumper for a casting for jimslip.com. To be honest as soon as I laid eyes on her cute little bum, I knew she'd pass the casting with flying colours, but I made her do it all the same! She told the story of how she'd been employed in a rich household as a babysitter/au pair. Foolishly the mum had chosen Monique and not some fat ugly bird with spots! As soon as mums back was turned, the father had dug out his old Kodak Instamatic and announced he was a photographer and could he take some "Tasteful" shots of Monique whilst dressed as a ballerina. Well, Monique was shocked that this pervert was a cross dresser, but he quickly reassured her it was to be her who was dressed as a ballerina. To cut a long story, the mother returned unexpectedly and found her husband screwing the au pair in a tutu, bang to rights I'd say and she promptly booted Monique out on to the streets, where she found her way to me!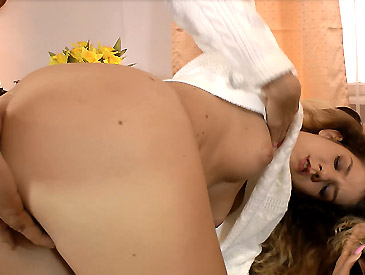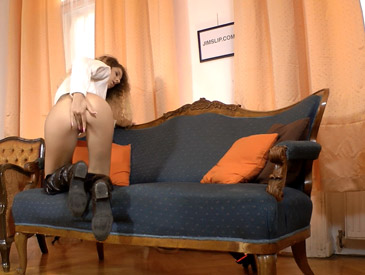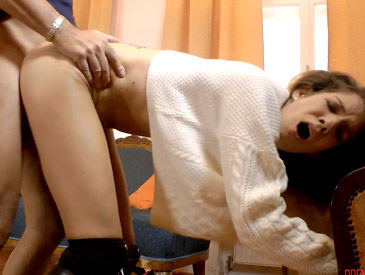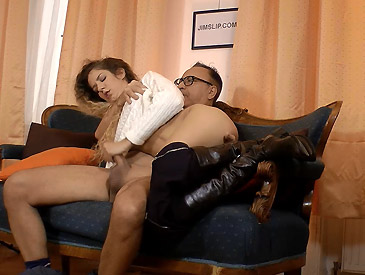 Kittina The SEX MANIAC!

Well, Kittina decided that it would be apt to dress in the mode of a common prostitute. She retained the very sexy hold-ups with bands at the top which look very sexy and what's even more sexier is that she had yanked them up to frame her perfectly round bum! She was also wearing thigh high boots. There is not much to say about Kittina apart from the fact that she "suffered" from a condition that resulted in her having multiple orgasms at the slightest touch. Therefore, being one who enjoys teasing girls crazy, I enjoyed toying with her in a game of cat and mouse! Kittina basically spent the whole time jerking around whilst I fucked or touched her as if she was plugged into the mains! Needless to say we both had a great time!