The Queen Of Mime!

This week we have the dazzling 18 year old Zazie for your delectation. She holds down a job in a sex shop and speaks no English and I can guarantee you wont give a "tinkers cuss" for she truly is a total babe. She had to use the art of mime to describe the instruments of depravity sold from the shameful establishment in which she toiled. You will be amused at her use of mime to describe one of those blow up dolls you see drunken students staggering about with in freshers week. Anyway, I must confess that Zazie had already passed her casting within one millisecond of me gazing upon the tiny "Daisy Dukes" she had squeezed herself into and she also had a clip in her hair and a huge smile which are both nutty fetishes of mine! Her casting included me screwing her very tight pussy for a short time, but it was too difficult with a camcorder in tow, so next week she dresses up as a sexy schoolgirl (Quel surprise! I hear you cry) and we have a nice fuck in bed!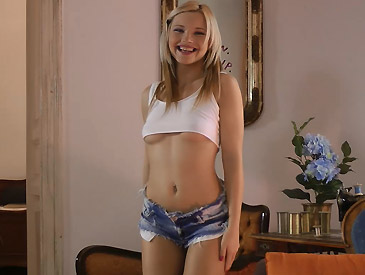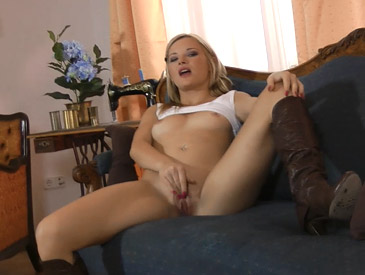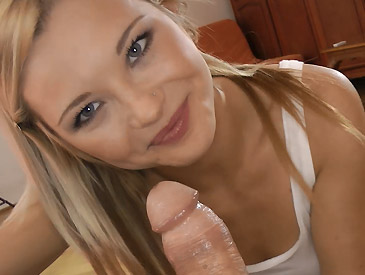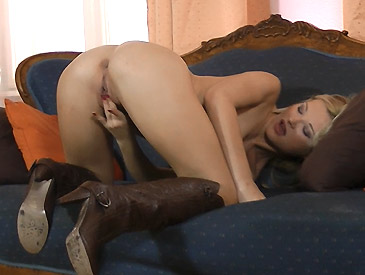 Jim Gets Steam-Rollered

After donning the garb of a cheap whore there was no stopping Eva. She didn't know whether to launch herself in a crazed lesbo attack on Lara or attack me. She chose the latter and after flaunting her sexy bum for Lara, simply bent over and insisted that I fuck her as hard as humanly possible. She then moved into various positions that put the antique furniture under enormous strain and I could not help but wonder whether the craftsmen who had once fashioned the items could possibly guess that one day a hapless Englishman would be literally pummelled with the force of a pile-driver by a sex crazed Russian female interrorgator - Sorry, I mean, holiday camp funster. I swear I thought the spindly legs on the sofa would snap, but that's antique workmanship for you. Watch out because having wiped me out she then once again attacked Lara Latex, whipping her and making her fetch dildo's like an obedient pup! But thats another story, coming soon on Larasplayground.com.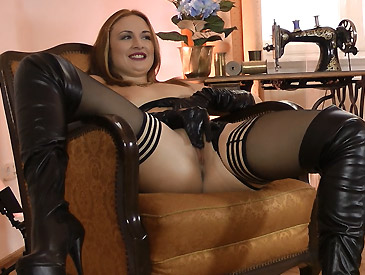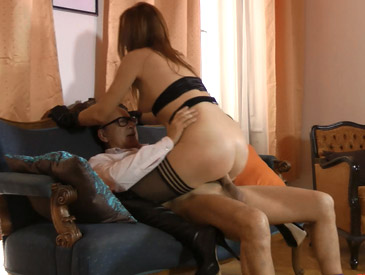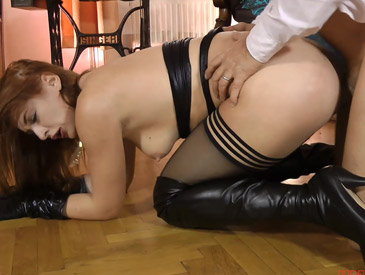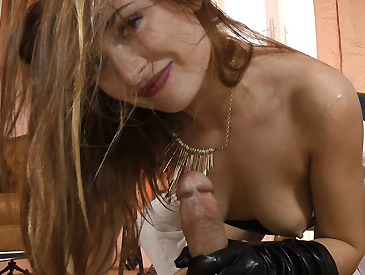 Camp Kommandant Eva

This week we have the crazed Russian dom Eva. Members will have seen her some time ago putting Lara Latex under the lash and I thought it might be fun to have her on jimslip.com. She announced that she had left teaching behind and now worked in a "Holiday Gulag" in Russia for, "complicated" people. Anyway, she looked very sexy in skin tight rubber look trousers, thigh high boots and black polar-neck top! Even James Bond would have gulped if he had encountered Eva in one of his adventures. After explaining in detail how she searched the prisoners - I mean "Holiday makers" - she set about me with gusto and after sucking my cock, delighted in rubbing it up and down her wet look, legging clad crotch. She tired of this foreplay after a minute or two and simply pulled down her trousers, went on her hands and knees and made me fuck her hard! She then decided she wanted to dress as a cheap whore and get fucked properly whilst being filmed by my wife, which she said would be a turn on as she could taunt her, by saying how good my cock felt as she looked into the camera. How could I refuse the Kommandant?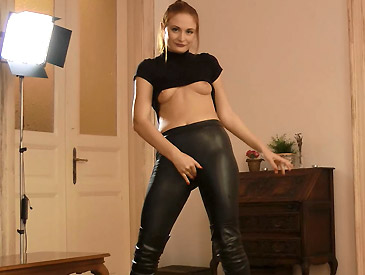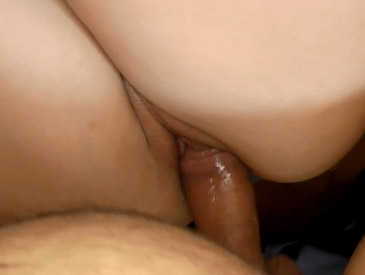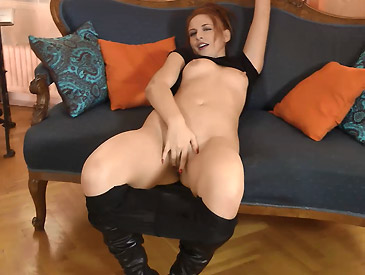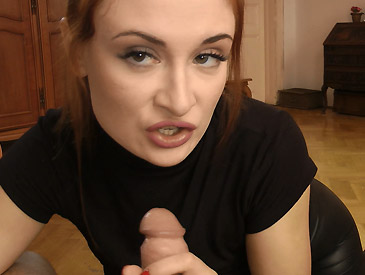 Lara Lubes Lolas Bumhole

Lola just couldn't stop fucking, so I carried on screwing her everywhere in the apartment including over a rather quaint antique Singer sewing machine, which I thought was rather reminiscent of times gone by; when a young wife busily sewing, would have been roughly taken, bent over whilst still sewing and once finished with continuing with her chores! Oh the good old days! Anyway, we carried on, on the bed and my wife Lara Latex took on the wifely chore of lubing up a cute teen's bum hole in readiness for her husband to use for his unashamed pleasure. Don't laugh, I am sure such decadence was the norm in Royal households and residences of the rich in centuries past. I lost no time in stuffing my cock into Lola's will arse and then fucked it until even I tired of the incessant pleasure and Lola caused me to come all over her face, cock freshly yanked out of her moist bum!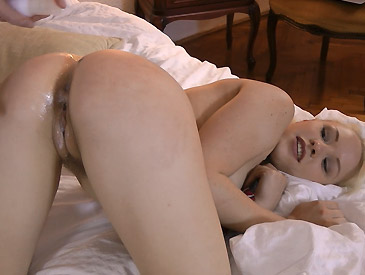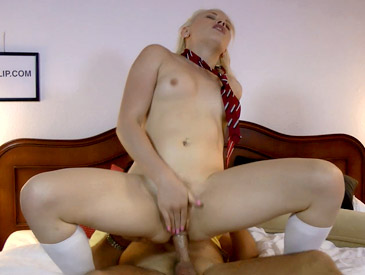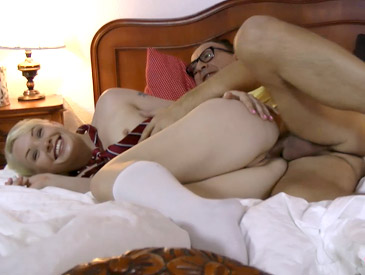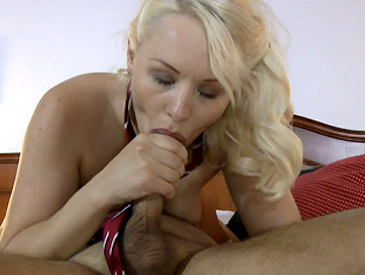 Muscovite Fucked In Uniform!

Members will have seen sex mad Lola modelling the two universally loved outfits that drives us guys mad. The classic English sexy school uniform and the American college girl uniform. Well, being a true patriot, I naturally chose the English 6th form school girl look, as seen by all in the old St. Trinians movies. That is no reflection on the sexiness of the American College girl ensemble. In an ideal world one would sew both uniforms together so when a girl turns one way she appears as an English school girl and turns the other way and appears as her American counterpart! Anyway, you will have gathered you could have put Lola in a bin liner and she still would have been sex crazed, so when I made my decision we carried on the camcorder capers until I tired of this and asked Lara Latex to take the camcorder, so we could carry on fucking on the bed! Lara then decided she wanted to see my cock stuffed in Lola's bum and kindly lubed it up for me!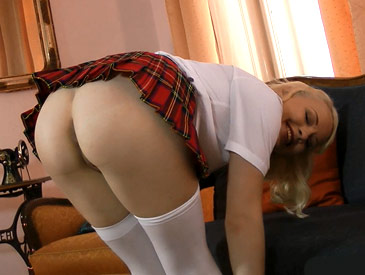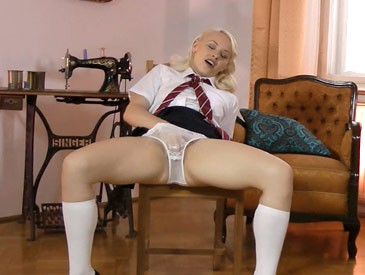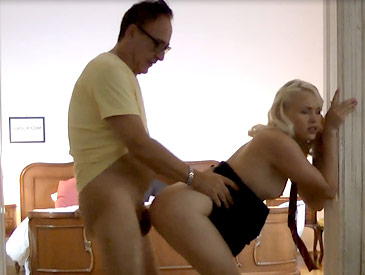 Bedtime Frolics With Nesty

The whole point of being a cuckold is to feel turned on or slightly jealous of the the person your other half is fucking, so you can't just pick anyone. For example, having a drunken female tramp over for fun wouldn't make Lara jealous. However, in Lara's case Nesty was the perfect choice and being a naughty little minx, knew the exact buttons to press to drive Lara mad with lust. For example, as soon as we jumped into bed Nesty winked at the camera and then proceeded to snog me in the most intimate manner with one eye on the camcorder to tease Lara even more. We then had a frantic sex session on the bed with Nesty groaning with lustful pleasure. God only knows what was going on in the heads of Lara & Nesty at the time, I'm just a man, how could I possibly know? Anyway, they both enjoyed a huge orgasm Nesty looking at the camera and Lara watching via her ipad. Straight after Nesty had left Lara announced she couldn't wait to try it again and Nesty disappeared back into the night to ply her trade.