Secret Encounter

This week I walk on the wild side at the behest of Lara Latex. She decided she wanted to play the part of a ''Cuckold''. No, its not a type of bird, it is a role play game where one side of a partnership enjoys their other half having fun with another man or in my case girl. Lara chose the gorgeous cute little blonde Nesty. Nesty knew that I had a camera set up and Lara was watching somewhere else on an ipad. What she didn't know was that Lara was sitting atop an old washing machine in a broom cupboard next door with her ipad in one hand, some headphones on and her hand between her legs. Nesty, dressed as a whore, had been busy sucking and fucking men at a nearby station and took time off to come and fuck me and you could tell she was having a good time by her beaming smile when she arrived. She loved teasing Lara by making sure I as fucking her as close to the camcorder as possible and that she could see all the acrtion. Next week we jump into bed!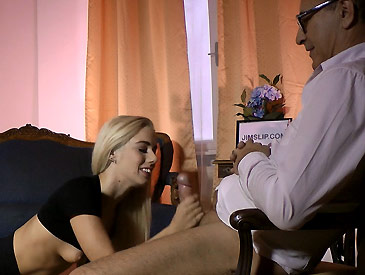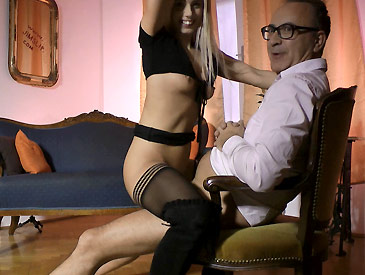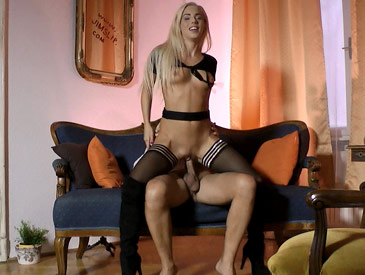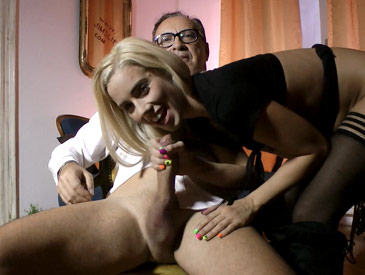 Lola Returns For Cock!

Members will have seen the sex crazed Lola fucking my wife, Lara Latex's brains out and now she is back and even hotter than ever! No wonder the Beatles penned the song, "Back in the USSR", these Muscovite girls are extremely sexy. Anyway, she related once again her difficulties in trying to launch a career as an artist since all the male models insisted on getting erections whilst sitting for her. Hardly a surprise when they'd see her in her skimpy denim shorts. Anyway, she was gagging for my cock and lost no time in unzipping my trousers and stuffing my stiff cock down the back of her throat. Remember I am holding a camcorder which makes sex quite difficult, especially when one is being ravaged by a sex crazed Muscovite, who managed not only to suck me and fuck me, but doing everything she could to get my rock hard disk buried in her bum hole! Anyway, I decided to halt the proceedings at this point and get her dressed up and model a variety of school/college uniforms and make my final decision on what she should wear before I continue fucking her properly in a couple of weeks time!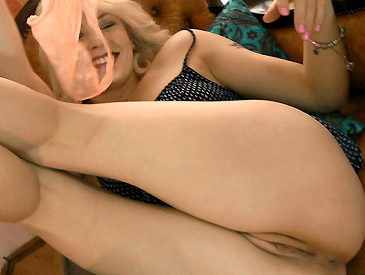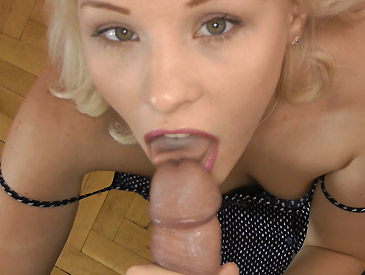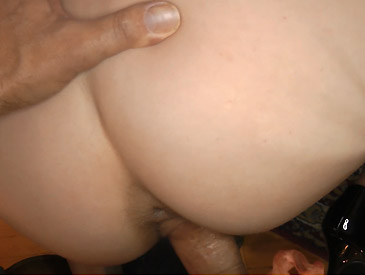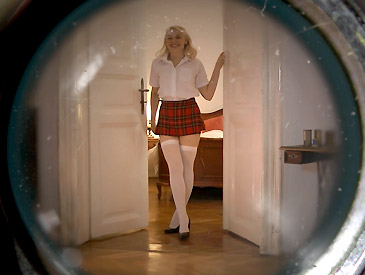 Nurse Holly!

After salivating all over Holly in last weeks episode, I couldn't wait for her to try on her regulation, specially designed, ''Pro-penile erective'' outfit and when she walked into the room I nearly dropped down dead of shock. Obviously this was not the effect the doctors of "Penology" had in mind, but I self resuscitated myself with a few hard thumps on my rib cage and got my heart thumping again. Anyway, Lara and Holly decided it was only fitting to play a role play game in which I played the patient in bed and Holly acted out her role as Nurse Holly. To be honest it wasn't a very convincing role play especially since watching Nurse Holly adjusting her stocking tops had already caused me to have a raging hardon bursting through the bed sheet. On closer inspection, Nurse Holly didn't think my dick was standing at the correct 90 degree angle and decided it required some attention at which she wrapped her red lips around it, sucked it to the correct angle, climbed on top of me and squeezed my cock into her tight sodden pussy and made me fuck her as hard as I could! With her hands covered in spunk, Nurse Holly made a note in her diary, ''Prescribed a prophylactic course of erectile treatment to the patient Mr Slip to which he reacted favourably!''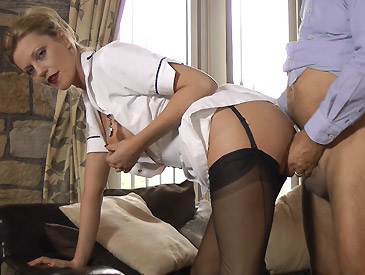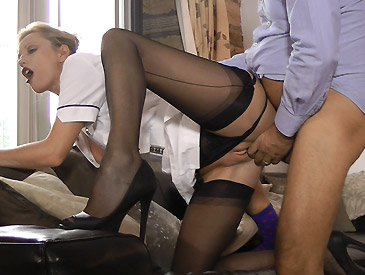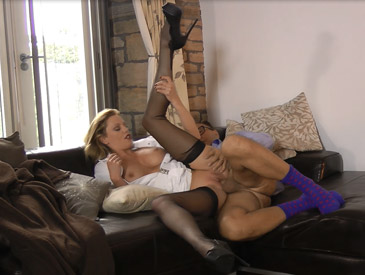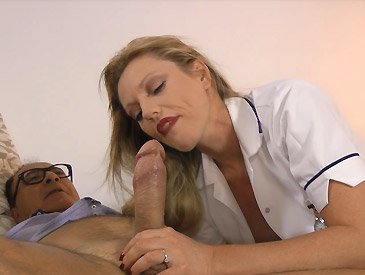 The Kiss of Life!

This week we have the wonderful Holly Kiss back on the site clad in her skin tight denims and lace up thigh length boots.To be honest I nearly choked on my Hob Knob when she entered the room. As members will know, I, your host, has a soft spot for long legged girls in skin tight jeans and nice bums. As do 100,000,000 other men around the World! Holly declared that she now holds down a job in a clinic for those with severe erectile dysfunction! Her role is to stride up and down the ward in a tight and very short, bum skimming, nurses outfit complete with seamed stockings and heels and do her best to bring forth some therapeutic relief for the patients - which she does with some great success. Anyway, seeing that I am a fan of both tight denims AND sexy nurses outfits it seemed only fitting to do a little casting with Holly in her jeans and then get her to don her nurses outfit on for next week and see how long it brought forth relief to my dick!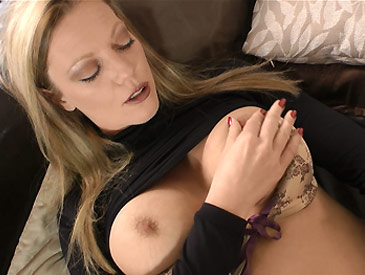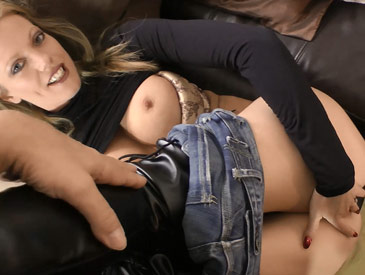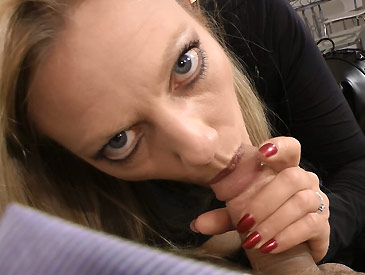 The shadowy world of girls

Today we delve into the shadowy world of girls who ply their "trade" by night. Sexy babes, clad in fur who will engage you for an evening of pleasure for a handful of coins! In this weeks very furtive and sleazy scene, you will witness, Lara Latex, skulking in the shadows, secretly filming my shameful liaison with, Leila. She had been procured from a local pimp by name of, "The Fat Man", who lurks at one of the stations in Olde Budapest. The drunken, morbidly obese, toothpick chewing, scumbag, (Why do pimps always have stuff stuck in their teeth?), announced in a guttural voice, "Leila is good girl, she do every...." He then burst into a disgusting, hacking cough, symptomatic of a severe case of TB and then continued, wiping foam from his mouth, "I have her myself only a few minutes ago, He! he! he!", my reply was a predictable, "Charmed, I'm sure!" Anyway, I instructed "The Fat Man" to dispatch Leila to my abode forthwith on the understanding she could be filmed!". As I left the scene, I heard "The Fat Man" call after me, "Jim, donna forget, I wanna VHS copy of the shagging, for my masturbation He! he! he!"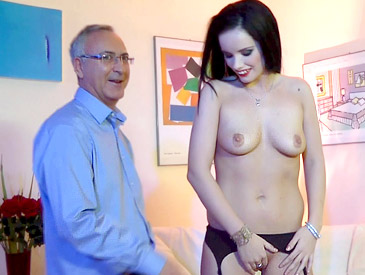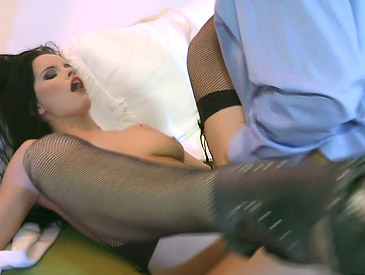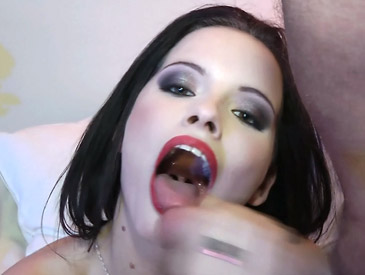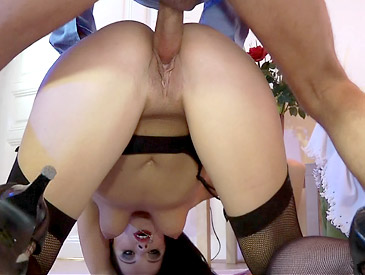 Depth interview on the bed

Having completed my in depth interview on the bed, I got Blanche to join me in the main room for some hot shenanigans. I thought she look great in that tight dress and I couldn't wait to get stuck in again. The bed interviews are all very well but a nightmare to film, maybe try it yourself with your partner, ie filming, getting a blow job and getting laid whilst holding a camcorder and boom microphone! It's not easy by any means. It's so much more comfortable on a nice sofa, as you've probably gathered if you are a long term member. I love sofas, especially IKEA ones which seem to follow me all over the World, they are everywhere, I should get a merchandising deal with them!