Blanche is Paris Hilton lookalike Pt 1

This week, from Rumania we have the gorgeous, sophisticated teen, Blanche. What a total babe and I was so impressed that I decided to interview her on the bed in my inimitable style. It's like a sort of casting couch where the babe and I get to grips with World events and the size of her tits and so on. Anyway, she got quite carried away and without hesitation unzipped my trousers and got my dick out and gave it a good, long, suck and desperately tried to climb onboard, whilst I got entangled in the various camcorder cables! Even you will agree, I couldn't have got the camcorder any closer to Blanche without actually glueing it to her!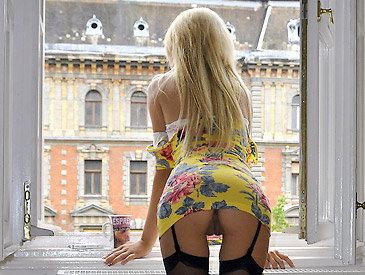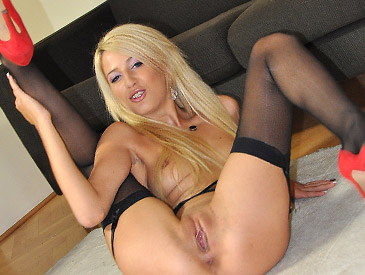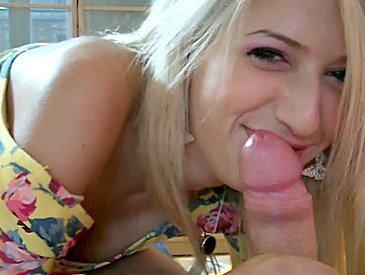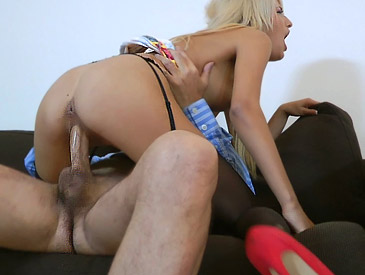 Only the UK can produce the sluttiest

Well folks we're back in England again and can't you tell? Yes, it's wanton slut time again. Only the UK can produce the sluttiest, dirtiest girls on Earth. For all you foreign folk out there, if you ever visit the UK, you will find dozens of sluts roaming the town centres at night, in micro mini skirts and high heels, propositioning any passing male.They should announce this fact in the British Tourist Board advertising. This weeks babe, Rebecca More could and should be crowned the UK's, "Queen of Sluts". Maybe she should be given a room at Buckingham Palace, as it would be convenient for her crazed sluttish "carryings on" in Central London, by cover of darkness. Anyway, I found Rebecca, plying her trade in a back alley and got her to come back to mine for some hot and rampant sex action. Well, before we started, Rebecca started recounting some of her stories of sluttishness and well, errr, she didn't stop, so if you like dirty talking sluts, you are going to love this weeks update! So, fix yourself a large drink, a snack and sit down and enjoy!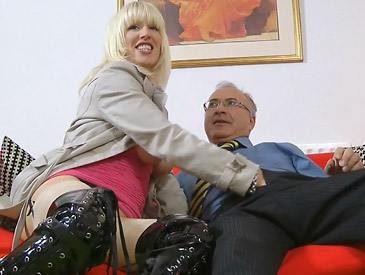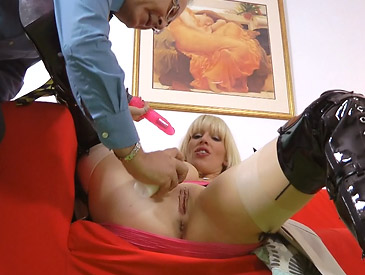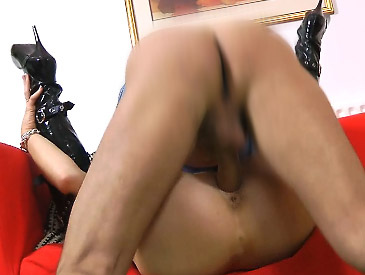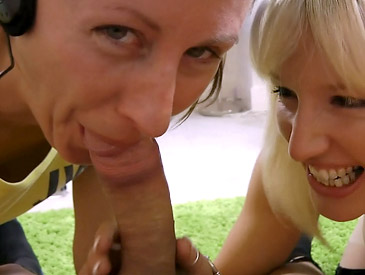 Manga Madness

As you saw last week, Nicole had the longest legs possible so when she re-emerged wearing her crazy Japanese style Manga outfit her legs looked even longer in her tiny kilt and she even had white panties on for good measure. She reminded of the Japanese twins - Fook U & Fook Mi - in the Austin Powers film, Goldmember! I found the strobing stars on her bow headband a bit distracting but she kept them firmly ensconced on her head throughout our frantic sex session. Lara went crazy when Nicole sat with her long, long, legs in the air wide apart stretching her panties to breaking point. Anyway the fucking continued until my wife Lara Latex couldn't take any more and demanded that Nicole is brought back again, for her website larasplayground.com so she can fuck her as well and maybe I might be able to join in and fuck both of them. So keep an eye out for that folks!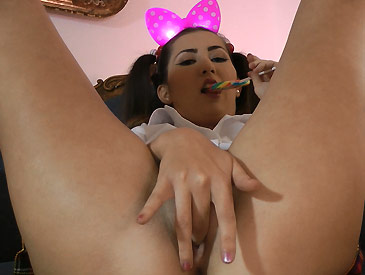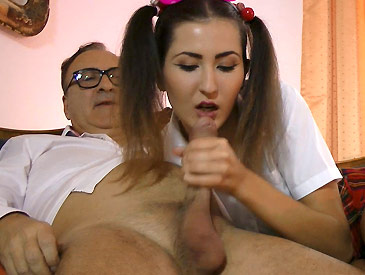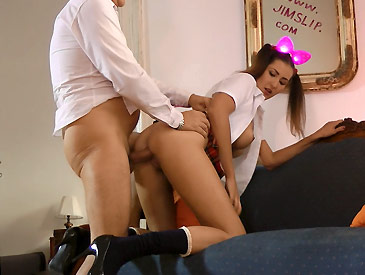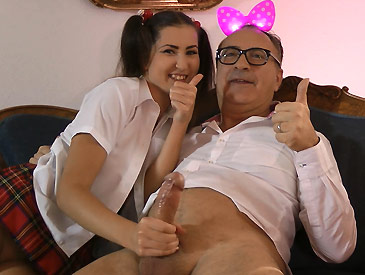 Longest Legs On Jimslip.com?

This week we have a double whammy with the lovely Nicole. This girl arrived sporting the longest pair of legs I have ever seen and what's more she had them clad in skin tight denim jeans and thigh length boots. Well that alone is enough to drive me crazed with lust. Anyway, we set about the audition and she announced she loved the Japanese art form "Manga" which to my mind is drawings of girls with huge eyes and lollipops, in fact she was so keen on this, she actually had a crazy Manga style outfit in her bag. Mini kilt, high socks, funny hair baubles, a strange flashing headband and yes, a big lollipop! I was still entranced with the skin tight denims so we persevered with those and believe me it is quite a feat to fuck a long legged girl, holding a camcorder and with the girls jeans only managing to be peeled half way down her legs.The only position possible is on her hands and knees, but it was fun all the same and she creamed my cock, which was exciting and looks extremely sexy. Next week she dresses up in her Manga clobber and I go crazy!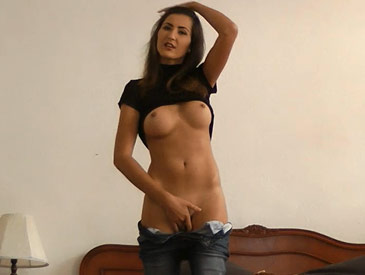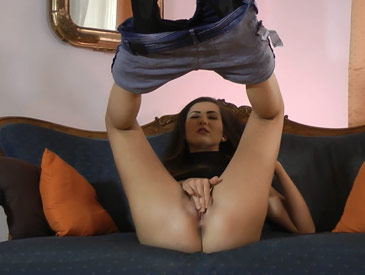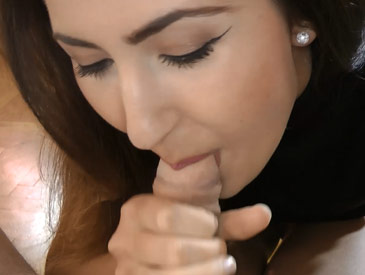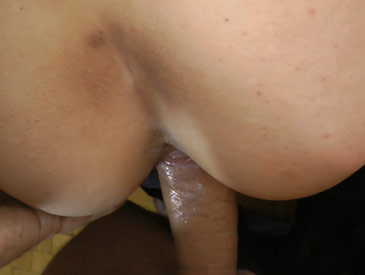 Sienna Learns Her Lesson

Well, being a member of jimslip.com put Sienna's Careers Master in a very good position for advising her on how to sail through a jimslip casting session. In fact the kindly old soul took the trouble to take Sienna out on a fact finding mission to the fleshpots and sleaze merchants to be found in London's Soho to get some ideas on attire that might impress me. The kindness of Sienna's ex-teacher knew no bounds and he was happy to purchase for her a number of sexy ensembles and get Sienna to model them in the comfort of his damp, flea-ridden bedsit. She had noticed that Sir always seemed to have his right hand jerking around deep in his right pocket as she modelled the outfits.This she put down to some unfortunate affliction that had befallen the kindly tutor and thought no more of it, even when at one point he opened his mouth and let out an alarmingly loud groan! Anyway, after hours of research they decided on black high heels, over knee socks, mini-kilt, white shirt tied in a knot, (in the mode of Britney Spears) and her hair in bunches. Yes indeed, Sir was correct in every detail and Sienna fucked me senseless in this outfit!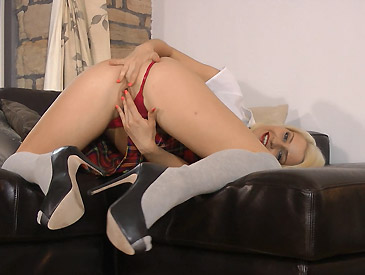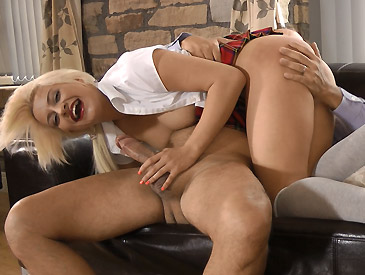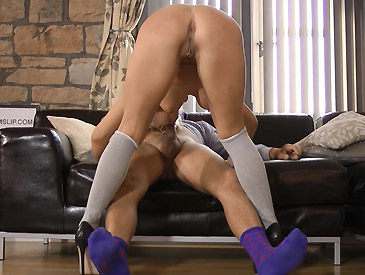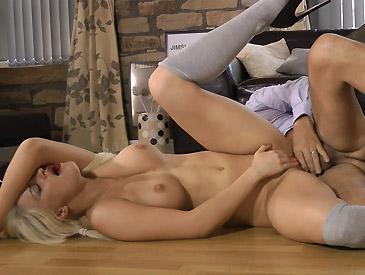 Georgeous little English blonde

Sandie's a georgeous little English blonde, an absoluteley wonderful fuck, every hole a treat to behold and to penetrate.In fact I'll book her again in a few months, when I've recovered!