From Pole to Pole

Please forgive my cryptic, but witty all the same, heading. You will understand the instant you hear how Sienna went from dancing around a pole to dancing on my ''pole'' in this weeks casting! Members will hear her tell how - on leaving school - her Careers Master had declared that due to her lack of academic credentials, she faced a life either as a whore, pole dancer, or in porn! On reflection, she decided to take up a 2 Year Foundation course in Pole Dancing at a reputable university and launched her career in Ibiza which ended in a calamity which will make you smile! She returned to her careers master, who confided that he was a member of jimslip.com and bade her fill out the Jim Slip Application Form which contains 3 questions: 1. Your name. 2. Your Age 3. Do you get your knickers off? If a cute girl answers all these questions correctly she is scheduled for a casting. Sienna correctly answered yes to all 3, news of which seemed to delight Sienna's teacher, I can't imagine why!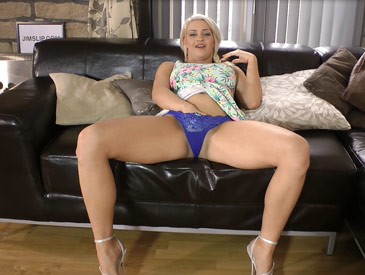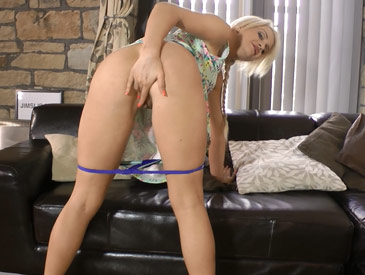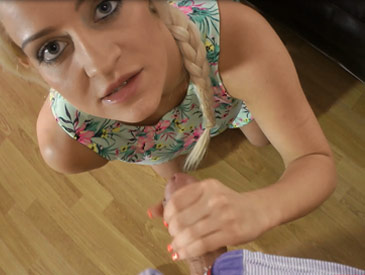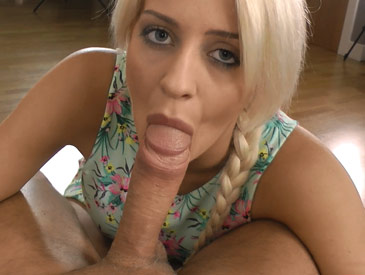 From Saint To Slut!

As my God fearing members would have seen in last weeks episode, Valentina had truly turned her back on her saintly origins and fallen into the arms of Satan himself! Yes my brethren, there was no stopping her and it was here that she removed my cock from her mouth and whispered that she had always had a secret desire to be dressed as a wanton slut and then brutally ravaged like a cheap whore. Well, I was quite taken aback by this shocking revelation and after a few seconds thought remembered we had such an outfit hanging in the wardrobe still warm from the last babe who had expressed a similar, "Secret desire". Anyway, my brethren, I am sure you will agree that Valentina looked absolutely sensational as a cheap slut and I wasted no time in ravaging her! I especially enjoyed tearing her slutty tights apart and then her flimsy panties and then taking her from behind whilst she let out a groan more reminiscent of a newly enlisted demon than a good catholic girl!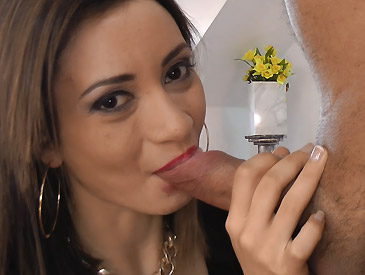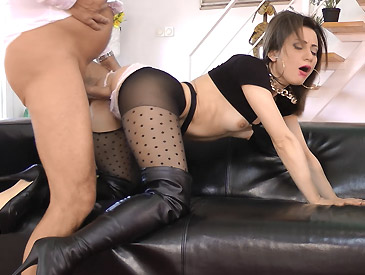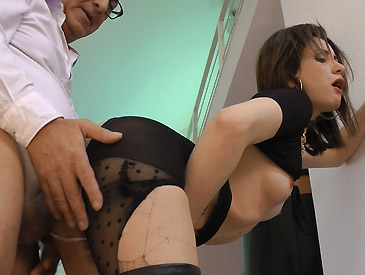 Sante Valentina De La Croce

This week we have the lovely Valentina from Rome in Italy! To my knowledge this is the first Italian girl to grace the hallowed corridors of Jimslip.com. Valentina is a chef and a perfect example of a saintly Catholic girl, making food for orphans and a priest. As we all know priests can be a tad perverse and Valentina's priest was no exception. She explained that he has "3 needs, these being: whiskey, hard drugs and prostitutes". She explained that passing the plate around for offerings did not provide enough income to keep this priest in the lifestyle to which he was accustomed and had suggested Valentina visit me at Jimslip.com to try her luck at porn. I was only too happy to oblige and as you will see Valentina did a stellar performance during her casting and to be honest the gusto with which she swallowed my dick would have the Pope himself flaying both her and himself with rosary beads had he been witness to her shameful shenanigans!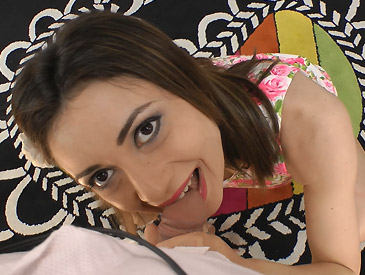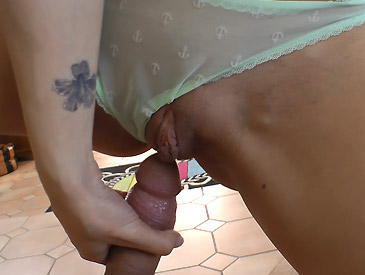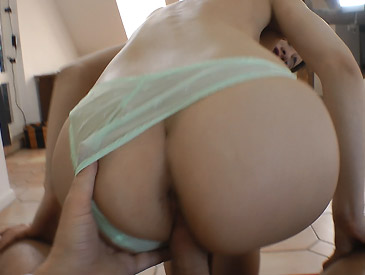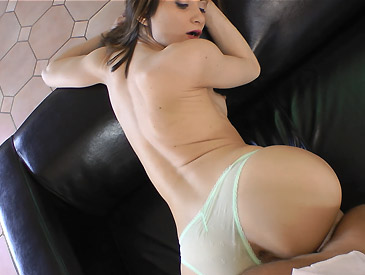 An innocent exterior 2

Well as you have seen so far, Alexa was up for anything and everything. I brought up the subject of HOT BUM-FUN ACTION and she jumped at the chance. Again, I was shocked to my very core by her blatantly sluttish behaviour and turned to her and sternly reproached her, "Alexa, I am shocked to my core at your sluttish behaviour and the fact that you are demanding HOT ANAL SCHOOL UNIFORM ACTION here and now. All I can say is that I will fullfil your wish now, but don't let me hear you bring up such a disgusting subject again!"
An innocent exterior

If you met the lovely Alexa, you'd think butter wouldn't melt in her mouth. That is to say that you could take her home to meet the most suspicious of mothers, even an Italian mother and she would say, "Yesa, I like Alexa, she's ada gooda girl, I canna tell der isa no way she gonna take it upa da arse, lika never, ya hava ma blessing son!" Well how wrong would mother be! Alexa's innocent exterior masked a rabid, slut-whore from the very Fires of Hell. I'd say even Satan himself would cast Alexa out of eternal damnation for being "Too damned dirty!".
Aylin Sexy Schoolgirl!

Aylin disappeared for a good half an hour and re-emerged as the epitome of the "Sexy schoolgirl" complete with pleated skirt, white socks and high heels (which in my day would have gotten her flayed with rosary beads by angry, twisted and vengeful nuns). Otto would have been most proud to see Aylin striding around with her tiny pleated skirt barely covering her round, perfect bum. Naturally, I was delighted when she dropped to her knees and looking up at me with doe eyes, reached into my trousers, took out my dick and stuffed it down her throat! From here on there were no holds barred in Aylins repertoire of shameful shenanigans and I was so shocked that I was tempted to visit this Otto fellow at his establishment of filth, knock on his door and when he answered it, shake both his hands and congratulate him!