Leopard Print Pensioner Perversion

This week Lara takes over on camcorder so that I can get my trotters on Ashley without becoming entangled in wires. Without a hint of shame Ashley had decided to don the identical leopard print ensemble and panties that she had worn the night she was ravaged by the crazed old aged pensioners and when I saw her in this outfit I was not surprised that the inmates dementia was temporarily relieved and replaced with a crazed lust for sex! Yes my brethren, Ashley's antics actually breathed life into their brains now shut down by age! Men and women driven by basic and primitive motor instincts, the base and simple need to procreate overpowering their awful condition. Anyway as members will see, I behaved no better than the "Un-dead" slobbering pensioners and leapt upon her, pawing and clawing at her fantastic pensioner hypnotising juggs!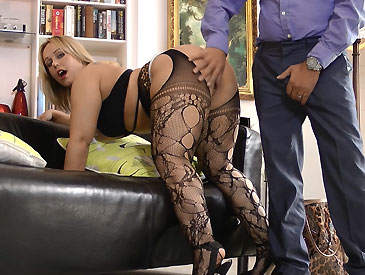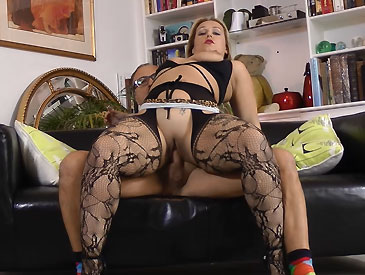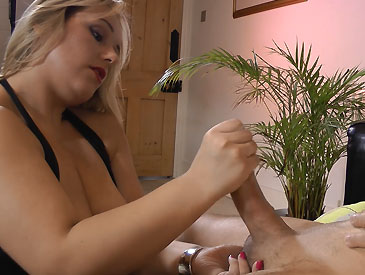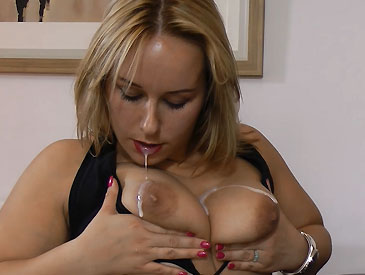 Old Folk Madhouse

This week we have the lovely Ashley Rider who made the trip down from Glasgow to have a rampant sex fest with me! This week she relates a horrific tale of being taken by a band of lust filled, rabid pensioners in the care home where she works. You will recoil in horror as she tells of having her leopard print micro mini-skirt yanked up and a mass of aged-spotted arthritic hands plunged into her sodden panties! All the same Ashley coyly admitted that she found the pensioner gang-bang "strangely erotic" as did I. Anyway, this discussion came to an abrupt end when I stuffed my engorged dick down the back of Ashley's wide open mouth and she sucked it down her throat with gusto. Naturally, in spite of being impeded by the camcorder I managed to screw her as well!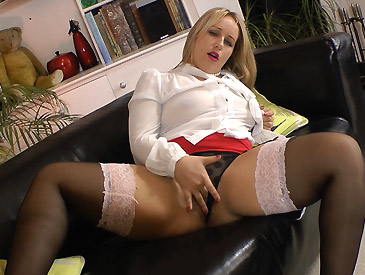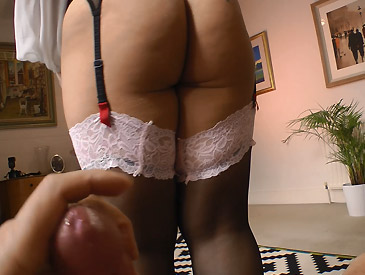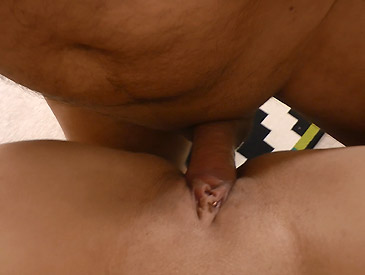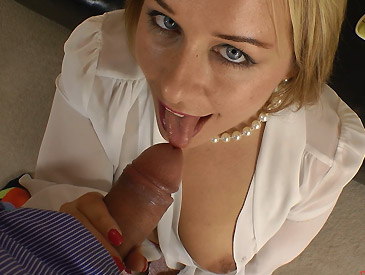 Beautiful Puffy Teen


Part 1:
Well, here's another absolute babe to add to the "Jim Slip Cavalcade of Babes". When the cute, little Vivienne appeared at the door in Budapest, I thought she'd come to the wrong house. "No", I said, "The piano teacher lives in the next flat!" She answered, "No I come to see Jim Sleeep, to make sexy-time with the camcorder, eeets nice!" Well, I was absolutely gob-smacked! Well as I've said before, not only are Hungarian girls absolutely beautiful, but they also adore older men. Don't ask me why, it's a mystery. This is unique to Hungary, the further North you go, ie Czech, Russian and so on, they are beautiful, but just go through the motions. Hungarian girls are just HOT! Anyway enjoy Part 1, which is as usual, the intimate tete-a-tete on the bed, but watch out for part 2 when I fall victim to my most vile urges and put her in a little red kilt.........yes I know it's a cliche, but hey do I look I bovered?

---

Part 2:
Hope you enjoyed Pt 1, well I got my way and dressed the lovely Vivienne in a little red kilt and white hold-ups and to be honest would have been quite happy to sit there and just ogle her. But I didn't, as she was desperate to snog, you see the Part 1's tend to drive the girls crazy with lust, as they can't quite get what they want, which is a damn good shagging. So Vivienne was well primed and couldn't wait to get down to it and nor could I. She devoured my dick with gusto and well, I'll leave it for you to watch the rest.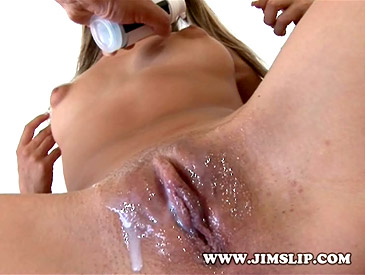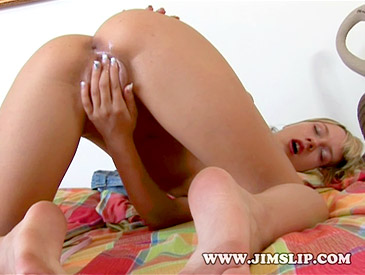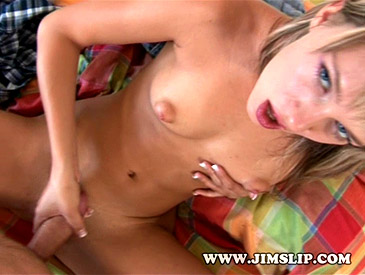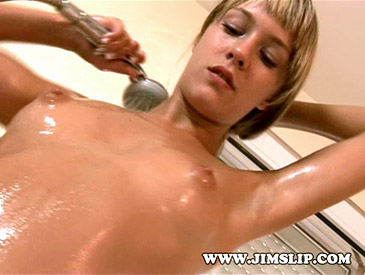 Desperate For Real Cock


Part 1:
Sometimes in this job you meet a babe who hits you like a tornado. Tallulah arrived here and proved herself to be one of the greatest sluts to have graced the annals of jimslip.com. The first thing she did, was to produce from her handbag one of the biggest dildos I've ever seen, measuring about 12" in diameter and about 15" long. She dangled the monstrosity, provocatively in front of Lara's camera and jammed the whole thing up her pussy in one go. Lara was so shocked, that she put her hand down the front of her jeans and started to furiously masturbate at the sight. Then, just to make things worse, Tallulah, extricates the dildo from her sodden minge and then squeezes, the whole length into her arse. Meanwhile, I'd locked myself in another room, squatting on the floor, biting my nails and quacking in terror, because I knew what was coming next!

---

Part 2:
The girls summoned me to "Do my stuff" with Tallulah, so I put a brave face on and marched in. Tallulah was already rampant from her dildo session and was desperate for some real cock. To be honest I thought she'd laugh out loud when I got it out, but no, she just grabbed it and jammed it down her throat. I thought that she was going to swallow me up completely. This girl couldn't get enough fucking, she was like a girl possessed by the Devil himself. I tried to make a quick call to my local priest, to beg for an exorcist to be dispatched poste haste, but the phone was grabbed from me and I was made to plunge my dick into every hole with no let up. In the end I was instructed to shoot my load into her juicy arse, which I did, without question. By the end I felt like I'd been locked in a washing machine on full-spin, for 30 minutes!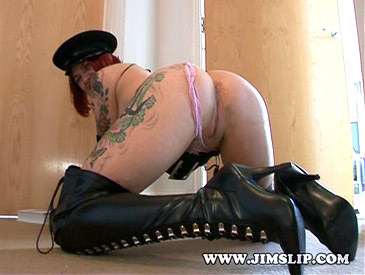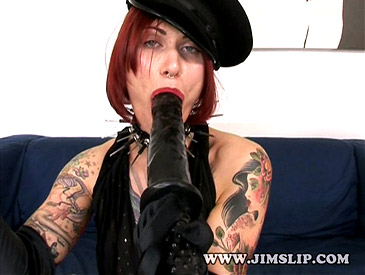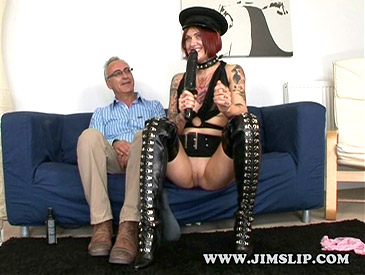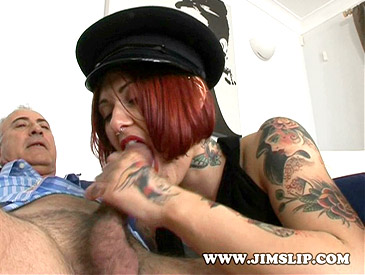 Sweet British Porn Princess


Part 1:
Well this week I had the honour of having some fun with the lovely Poppy Morgan, star of a thousand films and general Porn Princess. Well I had to think long and hard about our scene. I mean what could I do to Poppy that hadn't already been done before, after all she's had everything apart from the kitchen sink stuffed up her in previous films? So I thought, "I know, I'll go for the cutesy, cuddly Poppy, the Poppy you'd take home to meet mother." So I dressed her as a cute little ballerina and let her and Lara have some Lesbo fun. Do you know what? I think it turned out really sexy seeing her like this, I mean she is so damn HOT, especially when she is being cute and innocent. I particularly loved the bit when she's talking to camera, whilst fucking Lara with a dildo. Anyway you'll be pleased to know that in next weeks episode I dress her up as a sexy schoolgirl and fuck her!

---

Part 2:
Well what a transformation, from ballerina to schoolgirl (Complete with straw boater) what could I do when Poppy burst into the room but drop to my knees and give Thanks to The Lord!!! It was quite a site to see the lovely Poppy gnawing on my cock, it reminded me of my old Labrador being a given Pedigree Jumbone (Without the teeth chewing or the floppy ears of course) Anyway, she squeezed down on my dick and started to fuck me with gusto, but all the time I kind of missed the ballerina outfit, so I put it on...............No not really! LOL, I got Poppy to put it back on and then continued to screw her. Well I have to admit Poppy is one of my all time favourites and I think it was great letting her be a cutey rather than a rampant porno whore, just for once!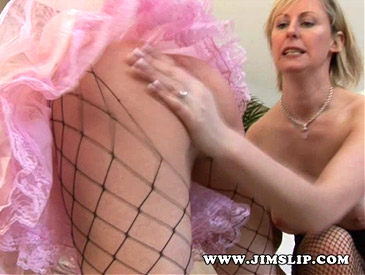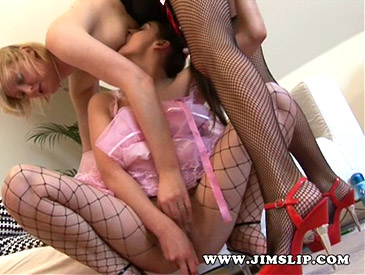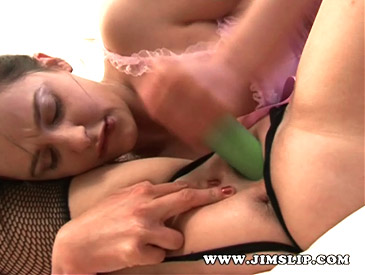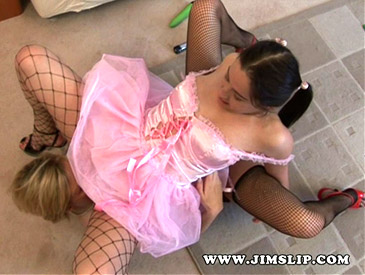 Double Teen Bedroom Orgy!


Part 1:
Well you're in for a treat, because just for you, I've brought back, two of the sites favourite teens! Yes, it's Loz and Lucy in an all out double-teen frenzy of fun! What could be more wonderful than having a beautiful teen on a bed to have fun with? Having TWO teens on a bed to have fun with!! First, I left my secret camcorder on to eavesdrop, whilst they were changing and naturally being 2 SEXY TEENS, they had to start groping each other, at which point yours truly made his entrance and jumped on the bed with them, gripping my camcorder to get some, ON THE BED WITH TWO TEENS BLOW JOB AND AWKWARD FUCKING ACTION!!! Don't ask me why I always do this stuff in caps, I can't help it!

---

Part 2:
After that DOUBLE TEEN sex orgy on the bed, I barely had the strength to let the girls adjust their clothing and swan out into the main room for some more hardcore action. You have to admit, they looked totally gorgeous in those skimpy tight dresses and heels. I didn't realise that Loz was up for some hardcore ANAL ACTION!! Can you imagine it? It was great being smothered by these two rampant teens and to know there was some bum fun on the agenda drove me wild with lust, especially with Lucy there to help. You will remember I met Lucy when she was a mere, innocent film studies student and the fact that I had coaxed her over to the Dark Side, filled my heart with pride and as I looked at Lucy with my dick jammed in her mouth, I said to myself, "I done good!"