Approached In Her Car


Part 1:
Well here's a real treat for you all. I approached the lovely Crystel in her car and challenged her to a fuck for 500 spondoolies. Well, you wouldn't believe what a wanton British slut was lurking under that sweet exterior. She started by relating a story of when she was at school, how she'd cavort around with her friend, both of them in short, pleated skirts and get sent to the head-master to be bent over and thrashed. Well, that got me going from the very start and at this point decided, well in fact Lara decided, that Crystel should be changed into a sexy school uniform without further ado. Well, you will notice that Crystel has an incessant giggle, reminiscent of an inmate of an institution, which I found a constant turn on. Anyway check out how I get stuck into her tight little arse!

---

Part 2:
Well, this week's update gets even more exciting, when the lovely, crazed Crystel gives a tutorial on "How to get a girl's arse lubed up for anal sex", which I found immensely entertaining. She starts by giving my dick yet another good suck and insisted on getting fucked in a few different positions, until (still giggling) she lubes up her tight, little bum and awaits my dick to be squeezed into it. Well, she didn't have to wait for long as the sight of her little arse twitching under her little pleated skirt was driving me mad. So I got stuck and had a wonderful arse-fuck. It's great to be back in the UK!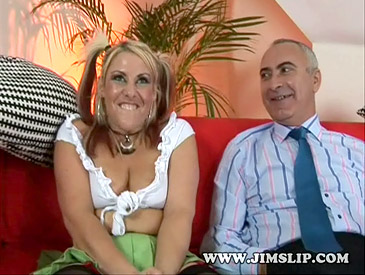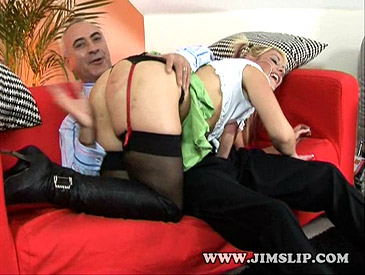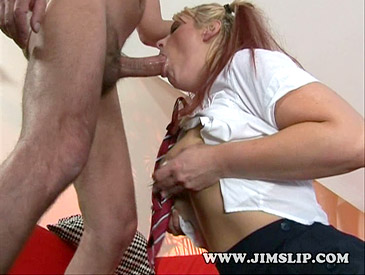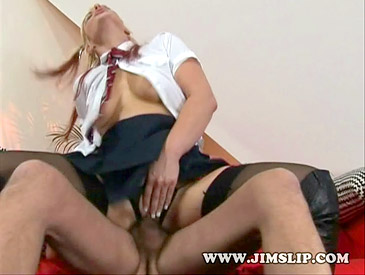 Loves Needlework And Cooking


Part 1:
Just when you thought the babes couldn't get any better, then Lily comes along. Yes, believe it or not, this girl lives at home and loves to do needlework and cook in the evenings. To be honest, I nearly fainted when i saw her, just the knowledge that I was going to get my hands in her knickers, was enough to bring me to the point of collapse. Lara fell head over heels in love and seethed with jealously as I pounced on Lily and pawed her with desperation.

---

Part 2:
You're not going to believe it, but along with needlework and pastry making, Lily loves anal sex. Yes i know it doesn't make sense, but in some ways it does. I've always found the the sweetest girls are the dirtiest when it comes to sex.In this episode Lily completely forgets about me and purely concentrates on enjoying my cock. Firstly lubing her own bum up, then my dick and then simply jamming it into her hole in every position she and lara could think of. Did either of them care a damn on what I wanted? No! I was cast aside like an old sock, all she wanted was my cock!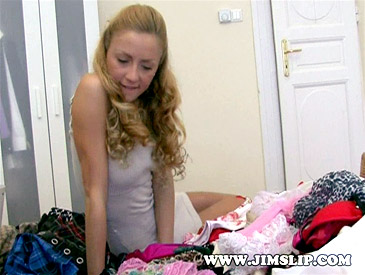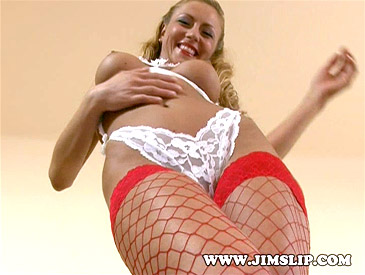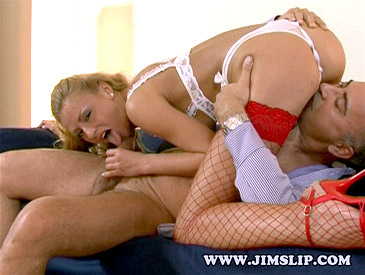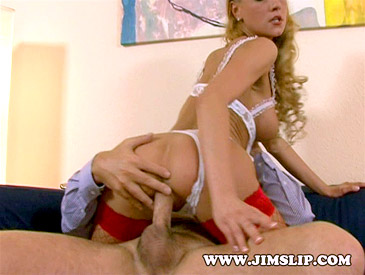 Approach with secret camcorder


Part 1:
This week Lara and I are in the beautiful Peak District of England, which I strongly recommend to everyone to visit! Anyway, travelling down one of the empty roads, I spied a damsel in distress looking under the bonnet of her car. I approached her with my secret camcorder and asked, "Have you broken down?" which was a stupid question, because why on Earth would a girl be looking under a car bonnet? It transpired that her name was supposedly "Holly Kiss" but I think she had a suspicious resemblance to that star of stage and screen "Liz Hurley." She had an arse to die for, especially clad in her skin tight denims. Anyway I managed to convince her to come back to my place for some hot porno action!

---

Part 2:
Holly is so gorgeous I just had to stretch her over 2 weeks. I mean to say, some of you could have had a cardiac arrest if you'd had all her sexiness crammed in to a single week. Dressed in her stockings and high heels and bent over a table is a sight that will be burnt into my memory for ever. Her bum was a perfect sphere and peachy pink. These posh birds are always gagging for it, (So I'm told) Thank God I managed to get her back to my place before the car repair man had arrived!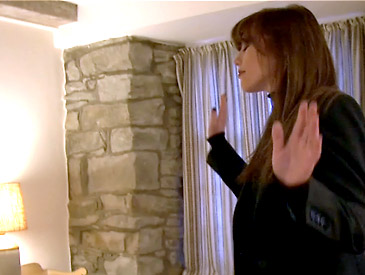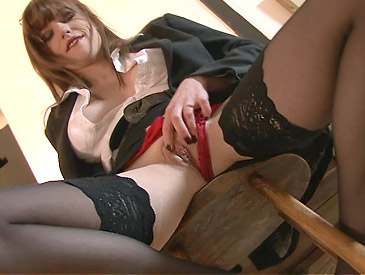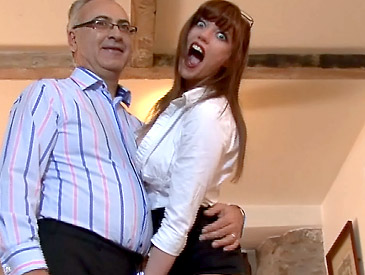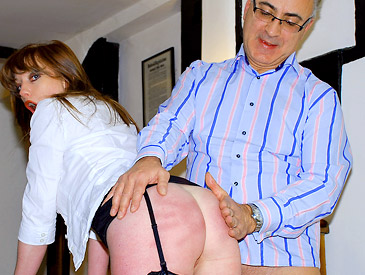 Exotic Babe India In The Snow


Part 1:
I'm in the snowy Peak District again this week and we don't just have a babe, we have a MEGA BABE! I met the exotic India looking at a map by the side of the road, about to freeze to death. She tricked me into thinking that she was a budding, "Bollywood actress" and agreed to come back to my shack for some hot action. When Lara laid eyes on India's giant boobs, her eyes nearly popped out of her head,(Lara loves BIG JUGGS by the way) I filmed the beautiful India's lovely arse clad in skin tight denim, which is a new thing we are doing, due to popular demand and to be honest I actually think it's very sexy as well. Anyway, we then got her dressed in a sexy nurse's uniform and Lara, after wiping the saliva from her mouth, filmed India generally cavorting around and playing with herself. I was huddled in a corner biting my nails, like an inmate from Bedlam, desperate to jump in, but Lara kept me at bay with the aid of a chair and a whip!

---

Part 2:
Well, as you can imagine, when Lara unleashed me, I leapt on India like a crazed Dervish and proceeded to have a feeding frenzy on those luscious juicy juggs, whilst at the same time plunging my hand into her knickers to feel her sodden crack! Lara tried to drag me off, but like any man faced with such a body, I had turned into a crazed monster, with one thing in mind! No, not to have an extra Rich Tea Biscuit with my cuppa, but to jam my dick between those huge fun bags and fuck them senseless. India just let me let rip with her body and I subjected her to every depraved sexual act that I could think of.....and more! By the end of our rampant session, I was completely spent, India however didn't even break a sweat! Wow what a girl!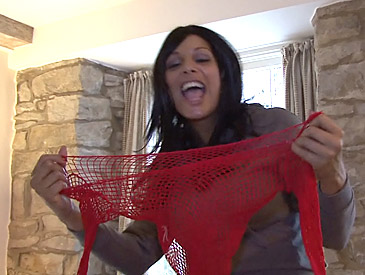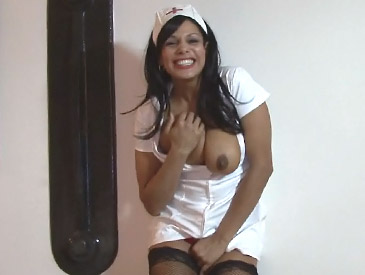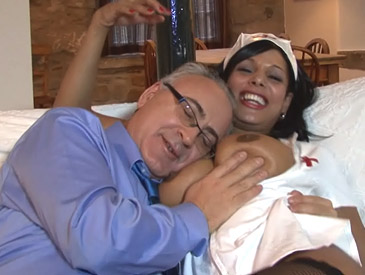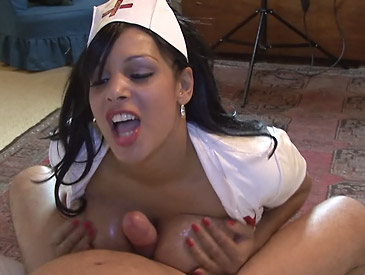 Pursuing a blonde babe

Part 1:
Be prepared to be frozen to the core with shock. This week we're back in Budapest on the prowl for fresh meat. Well, Candy is one of those girls you just wouldn't believe in a million years would be up for my, "100,000 Forint Search for a Shag Challenges". Wearing a skin tight, short little skirt that hardly covered her tight little arse, she walked passed us. Lara suggested we challenge her and I replied not to bother, but Lara pursued her all the same. Guess what? She agreed to come back and get fucked. Anyway we got her back and she chose a little outfit, a cross between a sailor's suit and a sexy air hostess, and we got her to play with herself and generally muck about, basically getting herself prepared to get fucked. I'm sorry to announce though that you'll have to wait until the week after next to see part 2 of Candy. This is due to no other reason, than I'm an evil SOB, who wants to torture you for another week! LOL

---

Part 2:
Well, as you can imagine, I was chomping at the bit to get my mits on the lovely Candy. She plunged my dick in her mouth and gave it a good sucking, after which I lost it. We were both a little awkward at first, until we got on the bed and started to snog, at which point she went crazy and by the end, when I asked "Where would you like me to cum?" She answered, "You can come inside me if you like?" Well, you're all going to curse me, but to be honest I was so shocked, in other words the idea was so exciting, that I actually couldn't and came on her face instead. Yes, I know, a typical spandex wearing, body-building greaseball porno stud wouldn't have had a problem, but hey, I'm just a normal guy, maybe another time. Lucky, I have her number, so I'll look her up next time I'm around.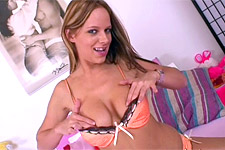 A Great Work Of Art!

This week we have a very classy Belgium girl who works in an art gallery. Julie enthused on the 30 metre square canvas of red paint with a tiny black dot on it selling for 10 million EUROS. Most impressive of all was when she found her boss masturbating over a scene on jimslip.com and then shooting his load over the screen! This pervert then had the cheek to display his laptop in the gallery covered in dried semen as an exhibit entitled, "Jerk Off" with a price tag of 3 million EUROS! I?m in the wrong job! Anyway, her boss suggested she come and auction for jimslip.com and you will agree that these posh girls with heaps of frilly knickers, seamed stockings and gloves are an extremely hot lot and it wasn't long before she had lifted up her dress and I had plunged my hand into her sodden panties! Julie then groaned and dropped to her knees and sucked my cock whilst wanking herself off at the same time, it was very horny just sitting there filming this spectacle of unashamed lust unfolding before my very eyes. Anyway, she coyly asked if next week she could dress up and be treated as a "cheap whore", which members will see she does. However, not so "cheap" really, as her thigh high boots cost at least 1500 pounds...well that's posh birds for you!