Big Scottish juggs


Part 1:
Well, you don't get letters like this on BBC's "Points of View!".... "Dear Jimbo, why, oh why, oh why, can't you give us more BIG JUGGS on your site? I'm a wee Scotts lass and on many a cold, wintry night, you'll find me feverishly masterbating to the vids of cute girls on your website.My knickers are usually sodden with love juice, by the time I orgasm. Recently, I've noticed that I am in desperate need of some BIG JUGG visual stimulation, so being that I am in possession of a rather JUMBO PAIR OF JUGGS, I propose to offer myself to you, for the use thereof and furthermore, (As an added bonus) the offer of the exclusive use of my BUM-HOLE for whatever use you see fit. I am yours Jordanna XXX!

---

Part 2:
You have to admit, when filming in 16:9, with a wide angle lens, those JUGGS certainly fill the screen! Well having given you a visual feast of gratuitious JUGG mania, this week it is time for me to prepare the gorgeous Jordanna's tight BUM-HOLE for penetration, well not least after, her having teased and coaxed you with her PRE BUM-HOLE ACTION DILDO WORK. Well while she was doing this I was biting my lip and crossing my legs, just desperate to get stuck in. It was certainly worth the wait! By the way, next week, I get the gorgeous Madison back, for a 1 week BUM-FUN FRENZY, dressed as a sexy sailor, that's her by the way, not me!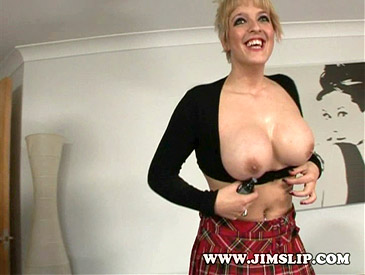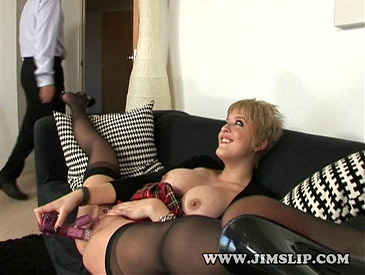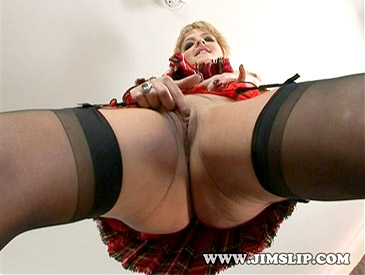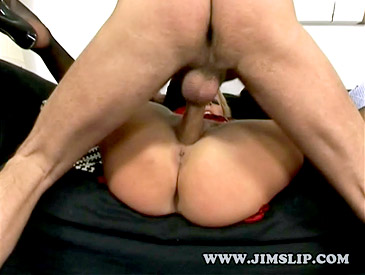 500 Pound hairy UK girl


Part 1:
Well I'd heard through the grapevine about Isabel Ice's fondness for "Fruit 'N' Veg so I thought I'd try one of my challenges on her. Well it wasn't really a "Challenge" I suppose, since she'd already been eyeing up the local grocer's shop. Anyway what a scene, it was like, "The Munch Bunch" on crack! Vegetables being shoved in every hole, (Organic, I should point out) Even ATM with a cucumber. Well it was so horny that at the end, the veg's were so covered in juice that I decided to dice them and make a stir fry of my own recipe, "Bum-juice Legumes Fricassee a la Isabel" It was absulutely delightful with a glass of Chianti. Please contact me if you want the complete recipe, you can try making it with your own girlfriend for a romantic slap-up dinner for two!

---

Part 2:
Well I must admit seeing, "The Munch Bunch" (Lara & Isabel) in action turned me on and I couldn't wait to hand the camera to Lara and get my cock jammed into the lovely Isabel. The various veg had opened up her holes and it was really easy to squeeze my dick in. Her pussy and arse tasted of fresh cucumber with just a hint of courgette! Anyway we had a fuck-fest including DP with a vibrator and she actually came 3 times, which was amazing feeling her body grip my dick and then judder.............that was horny!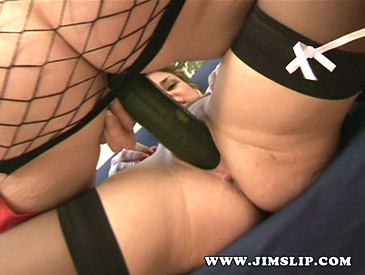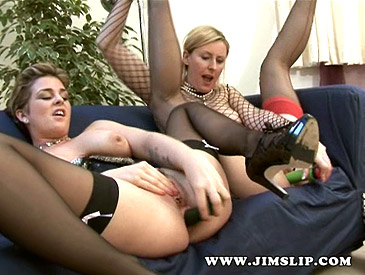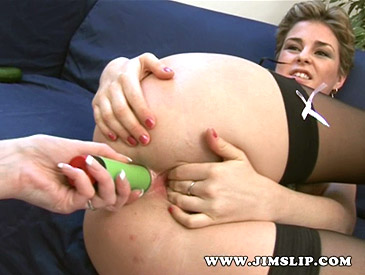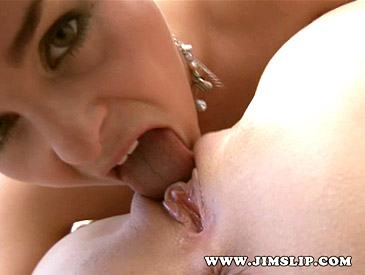 Sluts Revisited Month


Part 1:
Welcome to Jim Slip's, "Sluts revisited" month! This is where especially slutty girls from the past have been brought back for more fun. This week we have an audience with Angel Long. Many will recall Angel's first appearance on the site some 6 years ago and at the time she was a pretty wanton slut. NOW SHE'S EVEN WORSE!! Yes, this week she lies on a bed with me and recalls, tales of her exploits, whilst jamming my dick into her mouth, which would be quite difficult to do for most girls, but not for "Crowned Queen of Sluts", Angel Long, who managed to suck my dick, tell her story, sniff the bed sheets and get fucked virtually all at the same time!

---

Part 2:
Hi folks, I'm in Budapest at the moment filming yet more lovelies for you all. This week we continue with the crazed antics of Angel Long. At this point in the proceedings, I felt like I'd being beaten to a pulp in the boxing ring as Angel was insatiable and was desperate for more depraved action. She wasted no time in hoisting my dick into her arse which was as tight as The Bank of England. At this point I just let her get on with it, I was like a mere puppet and she, the sex-crazed puppet-master, yanking my strings into any position she so desired!This has got to be one of the hottest scenes on the site ever!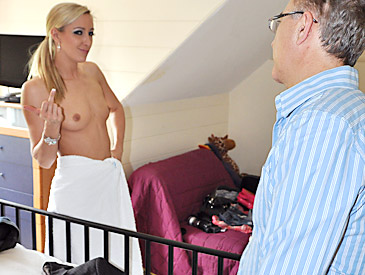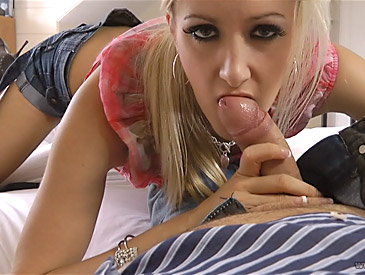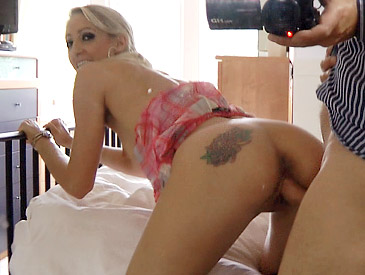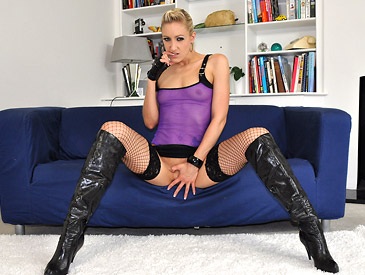 Beautiful Young Blonde


Part 1:
Hi everyone, Otto here. The last time I got near a bird like Yasmin, she was on a poster stuck on my cell wall. A little blonde babe in cut off denim shorts, I mean I was in Heaven, all this and on me bed and me with a camcorder. I just couldn't wait to get me mits in those shorts and guess what? I did! What more I got to tease her tight minge with me todger and stick it in a bit! I also got me dick sucked, what I call a good result all round.

---

Part 2:
I have to admit I went into shock when I laid my eyes on the lovely Yasmin. I mean you see girls like this walking around, you don't expect to be shagging them! I decided to dress her in a little kilt and red stockings to pander to my perverted lust for all things short and "Stockingy" and ran my hands all over her lovely soft body, finally coming to rest between her moist, hot pussy. I just couldn't wait to get jammed into her. These Hungarian girls are always gagging for it, they seem to be permanently wet. I reckon if they got together they could mass produce soiled knickers for those of you out there who like such things. Anyway, as you'd guess, Yasmin was a fabulous fuck.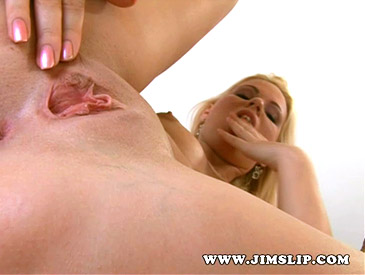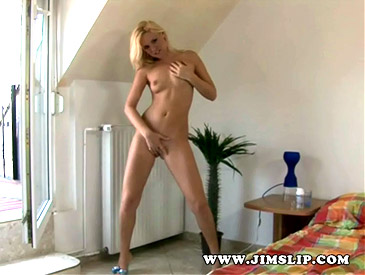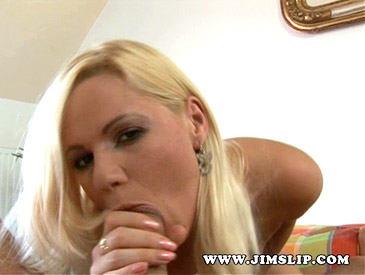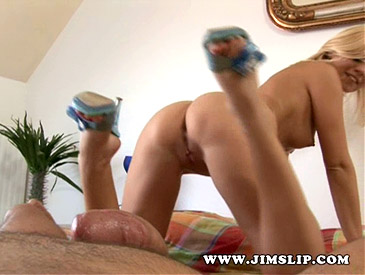 Dead Sexy Welsh Accent


Part 1:
Well here's a total babe from, "The Valleys" complete with Welsh accent, which to be honest is dead sexy. In fact she's so damn sexy, that I had to grab her only after 10 minutes of her solo, single-girl, dildo action. Picture the scene, I was squatting in the corner watching, nay, fretting. Salivating at the mouth, imagine "Gollum" from Lord of the Rings, well that was me.Then in a gutteral voice, I announced, "I want to fuck you, my precious" and leapt on her. Next week, I get to squeeze my dick into her tight bum!

---

Part 2:
Well as you can see, I couldn't wait to get stuck in. Casey had already suggested a bum-fun session and I paced myself as well as a crack addict hangs on to his stash, i.e., I just had to have her arse NOW! Can you blame me? Those pouting lips, taunting and teasing me, those round mounds of her arse cheeks pulsating with anticipation, no, there was no more waiting, I just had to plunge myself deep into her arse.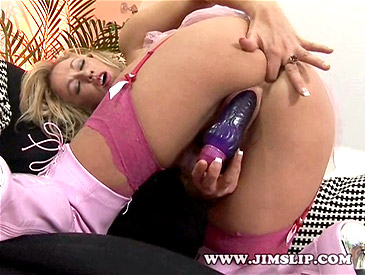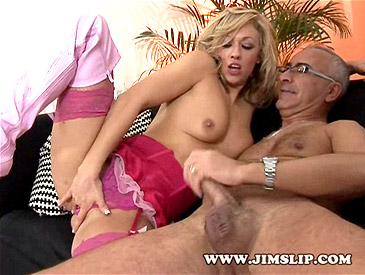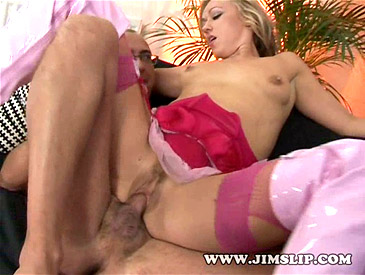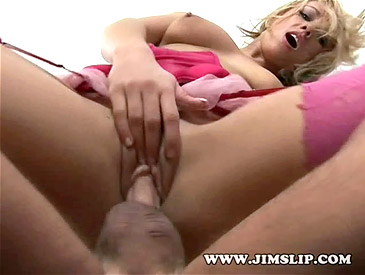 New Realms Of Sluttishness


Part 1:
Sometimes a cute babe appears that pushes the "envelope" of sluttishness to new levels previously unknown to Man. A babe you would DEFINITELY NOT take home to meet Mother! Yes, if Jeni were a mountaineer (and a bloke) she'd be Sir Edmund Hilary or if she were an astro physicist, with Motor Neurone Disease, she'd be Stephen Hawking. She bravely teetered in her high heels into new realms of sluttishness and in my opinion should hang her head in shame at her behaviour. I hereby, by the power invested in my position as Jim Slip award her 11/10 for sluttishness! Next week she gets even worse!

---

Part 2:
Well folks,here's Part 2 of the Sluttiest Slut in Budapest, Jeni, who this week demands a rampant anal session. I don't know if there is unusual sun-spot activity at the moment, but suddenly I've been inundated with the most rampant sluts ever! Next week we have Columbia, no, she's not from Bogata, she's from South London, who behaves rather shockingly. The week after we have the crazed Tallulah from Birmingham, who started the proceedings by stuffing the biggest dildo I've ever seen, straight up her arse.In fact she's so BAD, I've given her a 12/10! To be honest, I'm not sure I can take much more of this bad behaviour from the girls! So stay tuned in for the upcoming updates.