Russian beauty from St Petersburg

This week we have Summer, a Russian beauty from St Petersburg. She contacted me as she needed to make some money, since her job in a building company didn't pay much at all. So what better person to turn to, than that great benefactor of porn, Jim Slip. I was a bit troubled at first when she explained that she had little experience in the matters of sex. I was also trouble by the thick specs. However, when she made her debut through the double doors of fame, at Maison Slip, I nearly fainted with shock. In fact I had to check my mug of coco, to ensure that Lara hadn't secretly added a hallucinogenic! After rubbing my eyes and slapping myself, I realised that Summer had in fact, transformed into an absolute stunning babe in stockings and high heels, who was desperate for cock!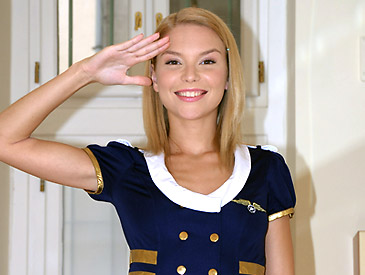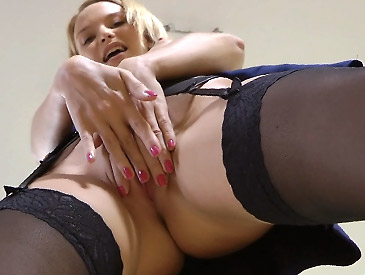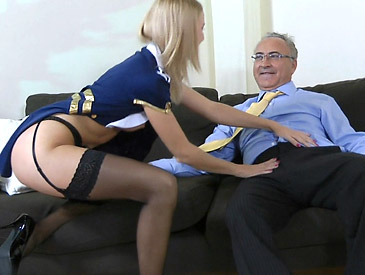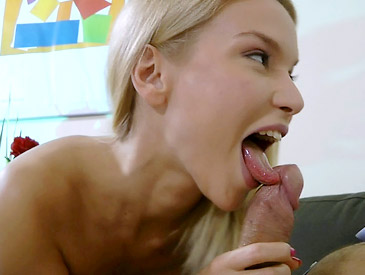 Banana gunslinging babe!

This week we a have student gorgeous babe called Anastasia. Plucked from the streets by yours truly and lured back to my lair for some hot, steamy, action. Anastasia chose to dress up in a cowgirl outfit, complete with boots and skimpy denim shorts and decided to replace the guns in her holsters with bananas. Don't laugh! With the present economic situation don't be surprised if you see our servicemen and women being kitted out with bananas sometime in the near future! Anyway, as you can see, Anastasia had a body to die for including a set of the finest and ripest, big, juicy, juggs which as far as I could see, had no other purpose, than to be playthings for men! As far as her performance was concerned, to be honest, I was frankly quite shocked! Where on Earth do these girls learn to do such dirty, depraved things? In my day, young girls stayed at home and pressed wild flowers, THEY DID NOT engage older men in acts of extreme depravity!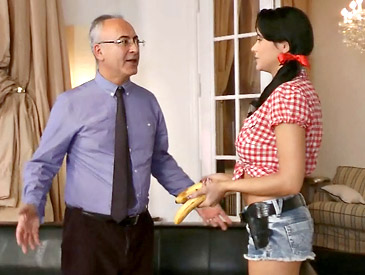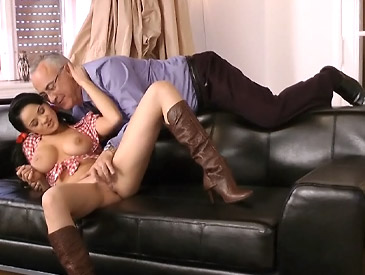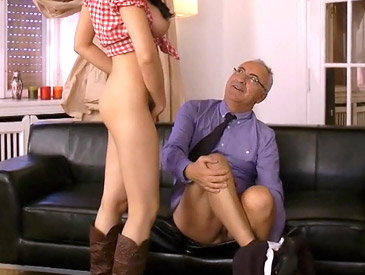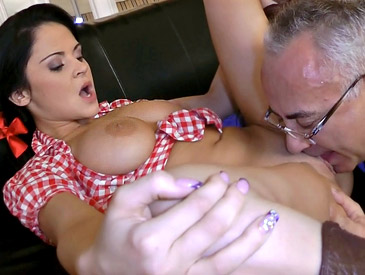 a pair of BIG JUGGS

Unlike last week'sbabe, Bernice, Gustav's second girl, Nicole, was a little more raucous and buxom than her waif like predecessor. She dressed in the mode of a cheap whore, ie red and ripped fishnet tights and wow what a pair of BIG JUGGS! In Budapest you don't get that many BIG JUGGS, but Gustav has really excelled himself this week, because I thought Nicole was dead sexy! Giant JUICY JUGGS and a luscious arse! What else could any man dream of? I must congratulate Gustav when he comes out of intensive care. Nicole explained that he'd been gunned down, in some no doubt sleazy altercation, with some other scumbag, but he still manages to run his empire of foulness from the comfort of his hospital bed. Anyway this weeks scene is very hot so sit down and enjoy!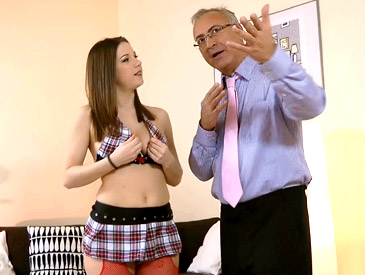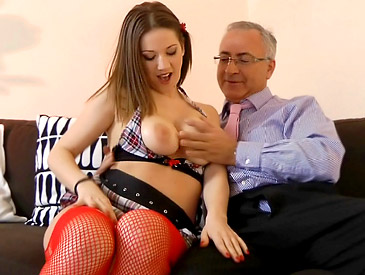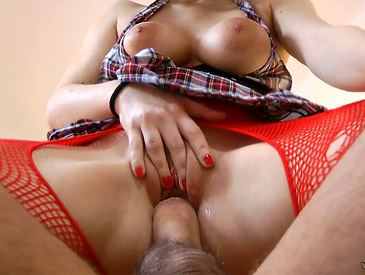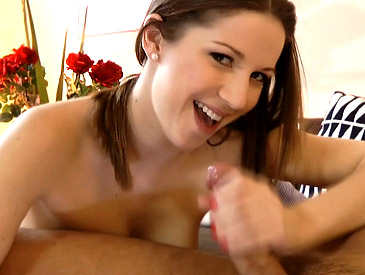 A teen dream from Heaven

As promised, I bring you yet another gorgeous teen from the frozen wastes of Russia. Well, I actually met her in Budapest, admiring a Hungarian statue and thought I would pounce, whilst Lara filmed from a distance. She had the roundest bum this side of Vladivostok and what's more she'd managed to pour them in to some skin tight jeans. Anyway, I managed to entice her back to my lair and after Lara filmed some single girl antics, Tiffani then donned some skimpy, "Daisy Duke's" together with a fluffy top and some cowboy boots. Talk about a teen dream from Heaven. I couldn't believe it when she intimated that she liked hot anal action. I mean to say, imagine peeling down those skimpy little shorts and squeezing yourself into that tight hole! Maybe don't try, because you might get a heart attack!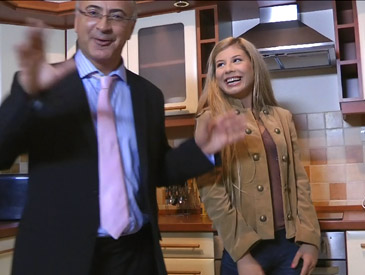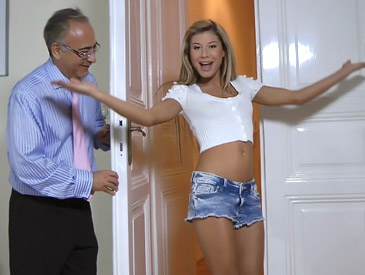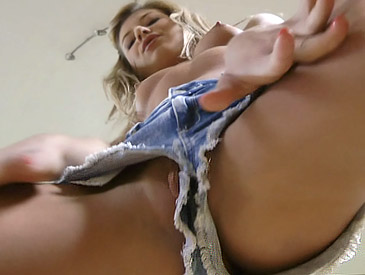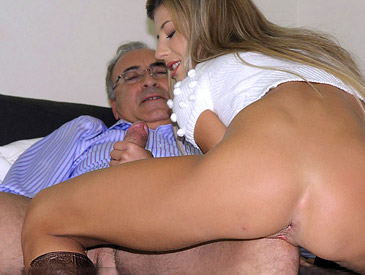 Tiffany Doll in Anal "Ooh La! La!"

A few weeks ago you will remember the delightful Tiffany Doll, dressing up in a little kilt, knee highs and so on and doing her stuff. Well, believe it or not, she's back for some, "Amusement, porte de service!" I couldn't believe it when she phoned me and announced, "'Ello Jim, mon petite little ross biff, I am wanting to retourner pour le, 'ow you say, all anal action, how do you thinking mon cherie avec ketchup?" Naturally, "I said, you can come back as long as you will speak as much French as possible because it turns me on!" Even when she announced, "La toilette est bloquée!", it gave me a raging hard-on!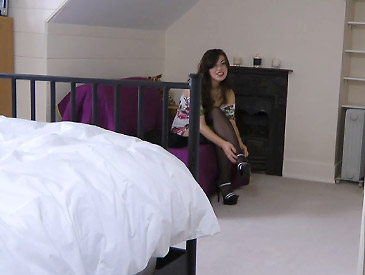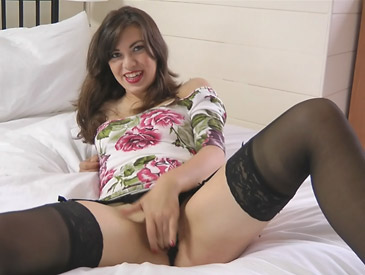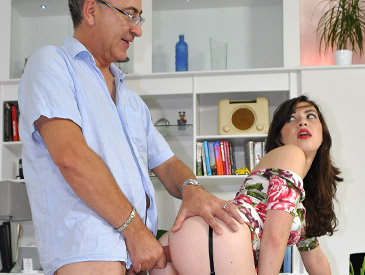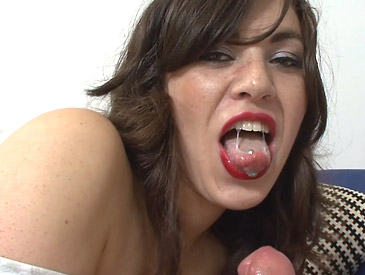 Agents of Satan!

As you know The Devil tempts the weak in many forms and guises. Us God fearing folk never know where and how He will strike next, for ever stalking us, for ever trying tempt to us from the path of Righteousness! He will use greed, gluttony or even Bibi and Avril! Witness my brethren, how Satan chuckles to himself as I am toyed with by his Agents of Sin! This week the girls or should I say, demons, thought it would be amusing to squeeze my dick into Bibi's bum, whilst giggling to each other in a most conspiratorial manner! Truly I say to you, these two temptresses were under orders from Beelzebub Himself and I was but an innocent plaything under their Evil spell! I was so appalled by their behaviour, that I cast them from my abode......... the following morning with nothing but a full English breakfast (With all the trimmings) and a taxi back to their lair!