Jumbo Jugg Jamboree

This week we are back in the UK with the lovely Tamara who arrived to do a casting. You will listen with awe when she describes her first porn job for an outfit called "Fake Priest" in which she got fucked by a supposed fake priest in a real church and in a real confessional. Tamara was shocked when her groaning was interrupted by the sound of the congregation entering the church at which point she realised the priest wasn't "fake" at all, he was a REAL priest posing as a fake priest! Anyway, she turned down "Fake Lion-Tamer" and came to us instead. Now I need to say no more other than Tamara had a GINORMOUS PAIR OF REAL JUGGS and I mean GIANT, which is a real rarity these days and I managed to fill the whole screen with them, so members, BEWARE WHEN TUNING IN! Anyway, I thought it would be sexy just to grab her juggs, tear down her trousers and fuck her au naturel and yes do all this whilst holding a bloody camcorder. It was very frustrating and so after we collapsed with exhaustion I summoned my wife Lara Latex to get Tamara kitted out in some kinky clobber so we could continue the BIG BOOB fuck fest and I could bury my whole head in those huge melons unhindered!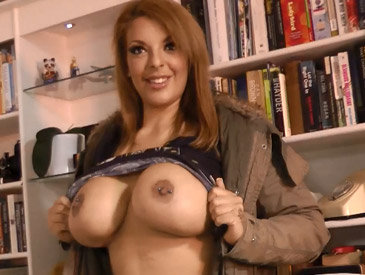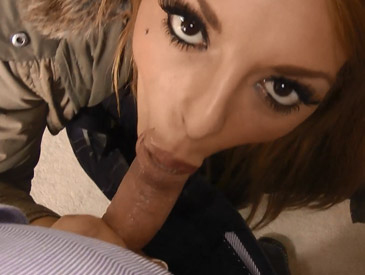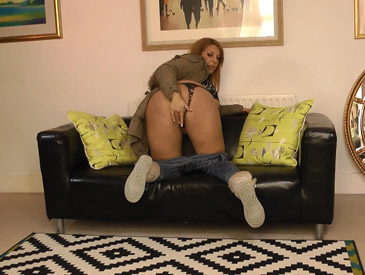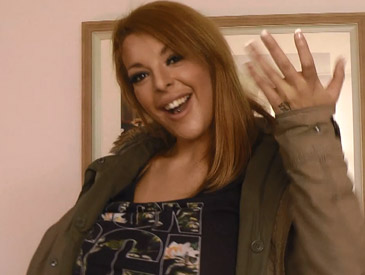 My wife and I and Ava

As members will have seen, Ava the rampant cute little teen and my wife Lara Latex had primed themselves for some hard fucking and they re-emerged dressed in outfits that made my eyes pop out on springs! They had gone the full monty, the full "Friday night special". Little black dresses,tiny panties, stockings and suspenders and heels! In an instant my brain function plunged back 200,000 years of evolution and switched from intelligent man of letters, to crazed, grunting, lust filled Neanderthal. Everything from then on was a blur of lust fuelled primitive madness, cameras being swapped around,I didn't know or care who I was fucking and how I managed to screw the camcorder onto the tripod in my primitive brain dead state is still a mystery to me.Anyway I had the time of my life and I know the girls did to, judging by their groans! I would strongly recommend you try having a crazed threesome with a lust filled teen at your earliest convenience. Anyway, we ended our session with well earned cups of tea and Hobnobs!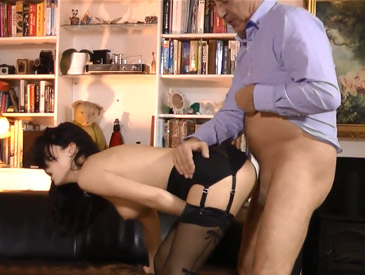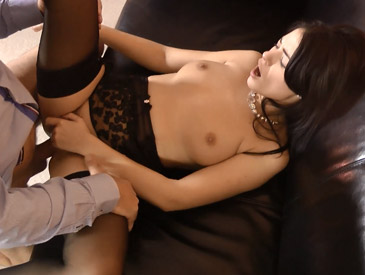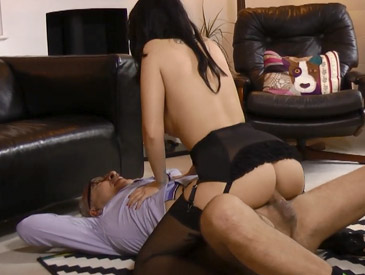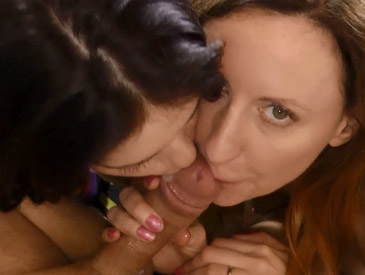 Teen VS MILF

You will have observed a few weeks ago when we were re-visited by the gorgeous Ava and my wife Lara Latex barged me out of the way and said, "Don't worry Jim, I'll do this casting session, you go and put your feet up"! Well we all witnessed the debacle of lesbian lust that ensued! Anyway, finding the POV lark a hindrance to their depravity, the girls called me in to film them indulging in an honest to goodness, sweat and drool filled lesbian love session. None of this ?Dead fish? snogging and vague groping you see in other "Lesbian" porn. No this was bare faced lust, even Lara gorging on Ava's little feet was sexy and I'm not even a foot fetishist. Anyway as I have said many time before, when 2 girls are rampant with lesbian lust to the point of madness, there is only one thing left lacking in their armoury of desire and that is a stiff COCK! Yes my brethren, there was only one way this episode of shameful depravity was going and that was down, down, into the abyss of blistering Hell Fire and guess who was there waiting, me of course! Yes the girls needed cock so they naturally went off and changed into sexy black stockings and tight little black dresses and heels and returned for a frantic threesome in next weeks episode!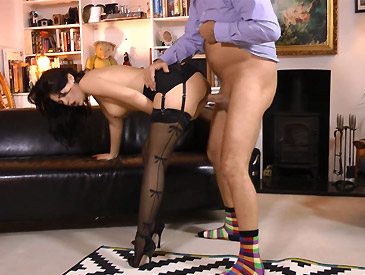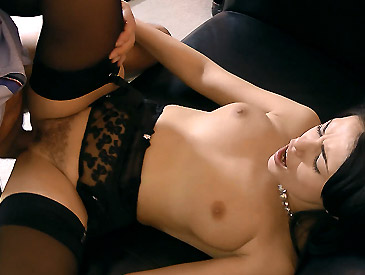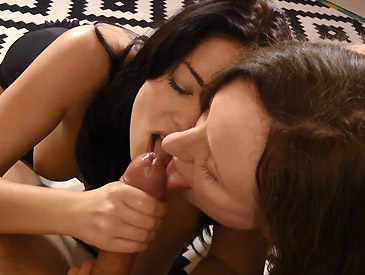 The Texas tights & panties massacre!

As you have probably noticed, jimslip.com has the most clothed girls in porn doing the most depraved things and this week is no exception. A fully clothed babe bent over with her dress lifted up, tights ripped, panties yanked to one side being fucked, can there be anything sexier? Anyway, I couldn't take any more of this POV malarkey as it plays havoc with my metatarsals and so Lara Latex was called in to take over on came to Nataly and I could continue our sex crazed fuck session unhindered by camcorders, headphones and wires. Lara was shocked at the ravaged state of Nataly's underwear but agreed that it was very horny, if not a little untidy. Nataly proudly wanted herself through her shredded underwear for the benefit of Lara and then I just grabbed Nataly and continued to fuck her having torn her panties apart and I would wager the most celibate of monks from a silent order or even the Pope himself, would find himself turning away in shame at the sight of my dick sliding in and out of Nataly's dishevelled panties and tights!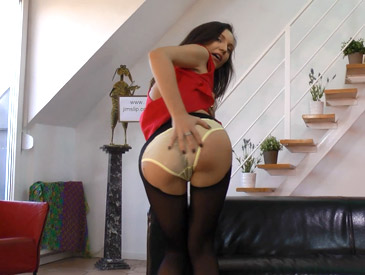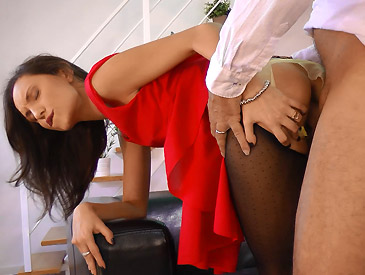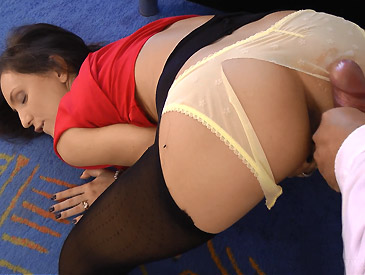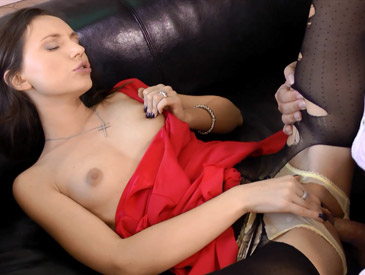 Ripped tights rapture!

This week we have the return of the lovely Nataly who graced our website about 5 years ago dressed as a sexy college girl with seamed stockings, tiny kilt and heels. Anyway she is back for more fun, but this time we have gone down the sexy ripped tights and frilly panty routine. She topped this off with a rather charming red dress.In fact all in all, Nataly,presented herself as the very picture of virginal purity and any gran would have been delighted to have Nataly as a grand-daughter. But of course we all know what is lurking under that pristine, fragrant exterior. A veritable volcano of lust ready to erupt at any time!I myself was liable to erupt at any time and when Nataly stood up and tore her tights to shreds to reveal her skimpy panties, I had no choice but to let her firstly feast on my dick and then yank her panties to one side and plunge my kick into her hot, tight pussy!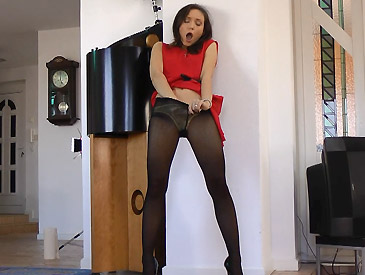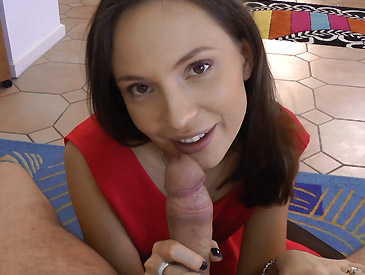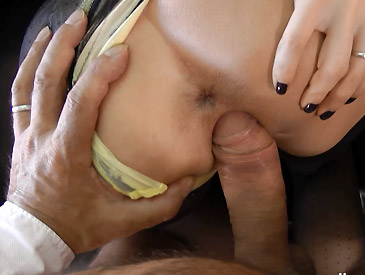 Satine dons the kilt of shame!

Having got herself all worked up after having mimed her shameful antics at her place of work, Satine decided to dress as a complete slut and carry on the shenanigans with yours truly! She donned, thigh length boots, mini kilt and fishnet tights ripped into a pair of hold ups. She looked so good that she would have been voted, "Queen of Whores" at Amsterdam's infamous Central Station's annual celebration and probably had her own float! Anyway as you all know, I can't resist this ensemble and continued to fuck Satine until we both collapsed with exhaustion and just for good measure I took her to bed and made her tell me the story of the pervert barrister once again so I could have a good wank!