Barrister shame exposed!

Is there no end to the depravity of the British legal Establishment? This week we have the lovely Satine who visited us many years ago and now holds down a job for a top barrister who we shall call, "Sir Hubert Puglsey-Baines". This shameful pervert hired her on the basis of having the right to bend her over his desk at any time of his own choosing, tear her fishnet tights to shreds and plunge his engorged dick into her and fuck her until he shoots his load! Well frankly I was disgusted and so asked Satine to mime the whole depraved scenario where I could act the part of this depraved pervert! PS I'd like to meet Sir Hubert and congratulate him for services to perversity!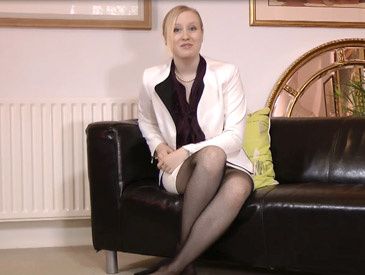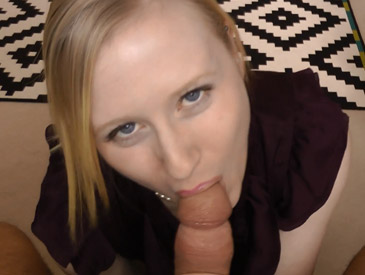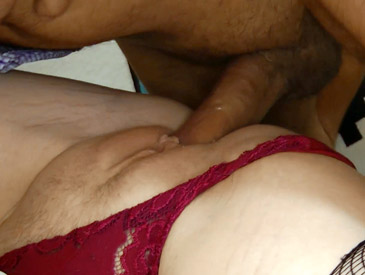 Frilly panty pandemonium

As you can see I took full advantage of the fact that Samia was actually wearing a sexy secretary outfit complete with stockings and suspenders. This of course drove me into a frenzy of lust and this week things went crazy as Samia being a true sex maniac insisted that I stuff her sodden frilly panties into her mouth at the same time as screwing her! Frankly I was shocked at this display of filth and depravity but not wishing to disappoint her I felt to would be kinder to acquiesce to her demand!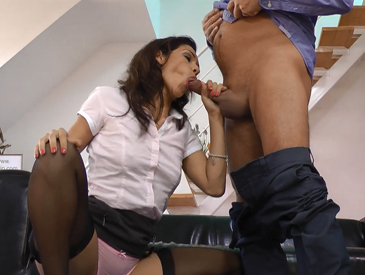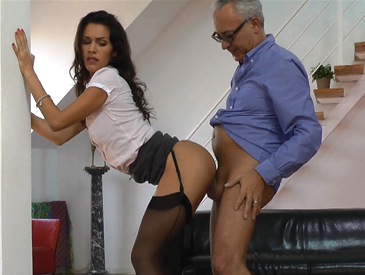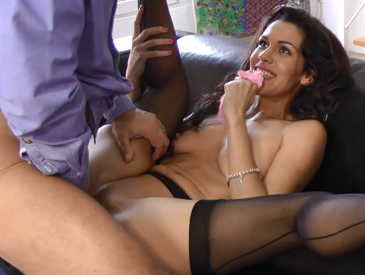 Samia says, "Ole!"

This week it is "Viva Espana" on jimslip.com with the lovely air hostess Samia. I handed her my business card on a flight and to my disbelief she actually phoned and said, "The girl from Espana say, Si Señor!" Anyway, I decided to do a jimslip casting just to make sure she was up for some hard core porno action. Well to cut a long story short, Samia couldn't wait to get hold of my Castanets and it wasn't long before I had my hands on her Maracas to which she shouted, "Ole!" and things just got hotter and hotter after that! Anyway, Samia did one of the sexiest scenes ever on jimslip.com and even I ended up stuffing her knickers down her throat whilst fucking her brains out, behaving like some square jawed, muscle bound, American porno stud with wrap around shades and cut off T shirt!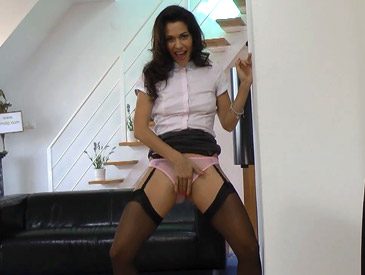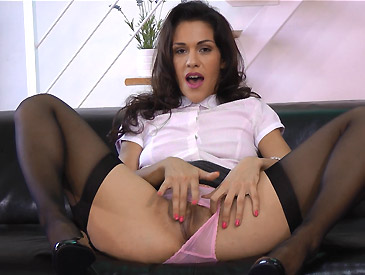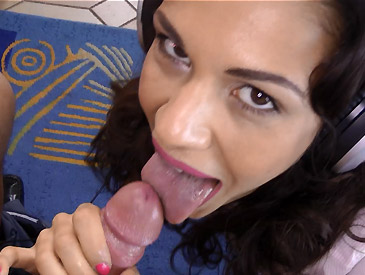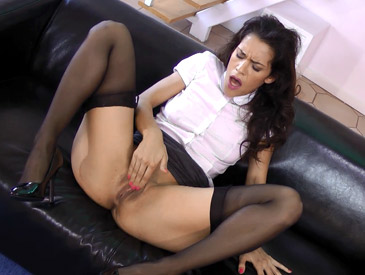 Lara lesbo crazed casting!

You simply can't get the staff these days! You will remember the lovely Ava from some time ago who dressed up as a sexy schoolgirl and then got ravaged by Lara and my good self! Anyway, she is back once again and this time I got Lara Latex to do the camcorder preliminaries and needless to say before you could say, "Camera, lights, action!" a perfectly respectable casting turned into a rabid, crazed lesbo orgy! With the rampant Ava even snatching the camera from Lara so that she could film Lara between her open legs hungrily feasting on her sodden pussy, only lifting off, to pause for breath! Frankly I was shocked and appalled and decided that my only recourse was to to join in and fuck Ava as well as Lara. but you'll have to wait to see that bit!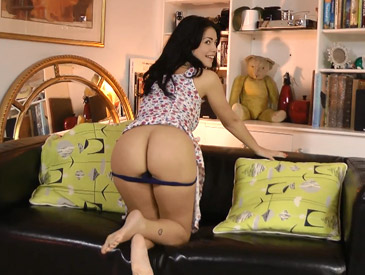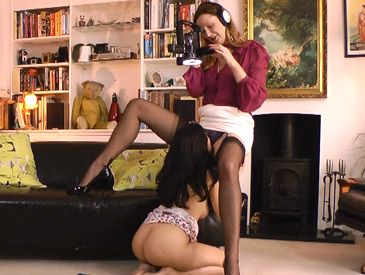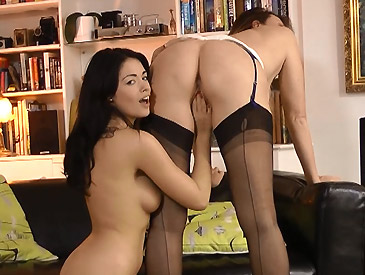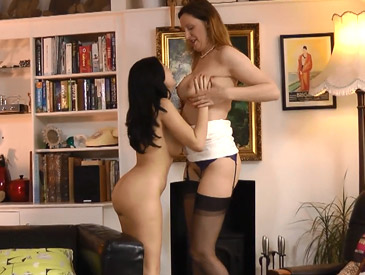 Cute Teen ravaged!

Sorry to be brutally honest, but after having to endure this POV camcorder caper which is all the rage at the moment, I just couldn't wait to get my trotters on the lovely Stella unhindered! Luckily Lara Latex was on hand to take over and I launched myself onto the lovely Stella like a man shot out of a cannon! However, for some strange reason, I decided NOT to rip her panties, but instead simply tore down her fishnet tights, yanked her panties to one side and jammed my dick ball deep into her wet pussy and fucked her brains out! For some strange reason, I continued in this vein until the very end, having exhausted every position in the Kama Sutra (Extreme) Vol 10 and more and then simply shot my load into the lovely Stella's willing mouth!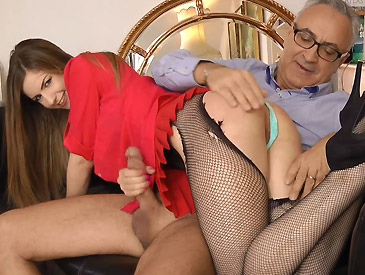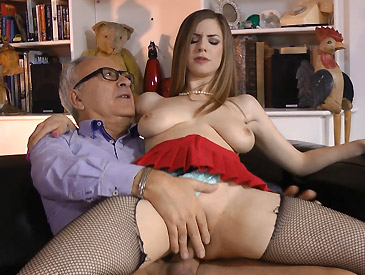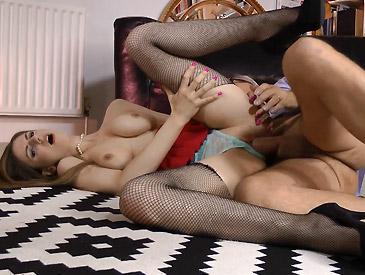 Fishnet tights & pleated mini-skirt!

The above keywords should be enough to have you reaching for the Kleenex! Yes folks, we are back in the UK this week, with the lovely Stella, on a well earned holiday, errm well from the other holiday in Europe. OK, already, sometimes you need a holiday to get over the last holiday! A bit like the Royal family! The gorgeous Stella arrived in a raincoat, a tiny pleated mini-skirt, fishnet tights and frilly panties. "What could possibly happen?" I hear you ask. Well, I will tell you what happened, I was the very picture of decorum and managed to hold my camcorder steady for at least 2 or 3 minutes until I was consumed in a maelstrom of lust (My auto spell just corrected me to a "Mailroom of lust") You see I had just had a glimpse of those frilly panties lying in wait, nay, begging to be torn to shreds or at least roughly yanked to one side! But Stella had already read my mind, which was quite easy since my eyes were bulging and I was foaming at the mouth with rabid licentiousness and she simply dropped to her knees and stuffed my dick deep down her throat. Oh yes, I nearly forgot to say, she passed the casting!