Kittina Massage Madness

This week we have a true sex maniac who looks like "Butter wouldn't melt in her mouth" as grans are prone to saying. After leaving school Kittina held down a number of jobs until landing employment as a receptionist in the "Happy Endings Massage Emporium". She noticed all the groans and squelching noises coming out of the back rooms but being a little "Naive" presumed these noises were as a result of enthusiastic masseuses. Anyway after 10 months she got suspicious as the only clients were male and she confronted the owner, who confessed that the "Happy Endings Emporium" was not "Kosher". He then offered her a a job as a "Masseuse". She performed so well that her boss, a member of jimslip.com, said, "You are too good for a stinking, sleaze ridden hovel like this, you need to follow a new dream, you must pursue a career in hardcore porno filth and promptly handed Kittina my card. The rest is history and yes, Kittina went completely crazy on her casting, just wait to see what happens next week!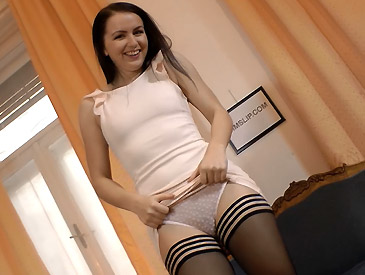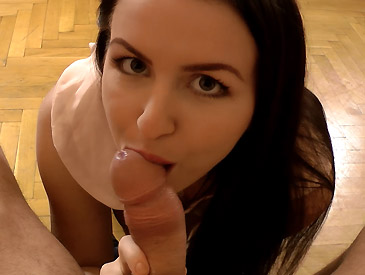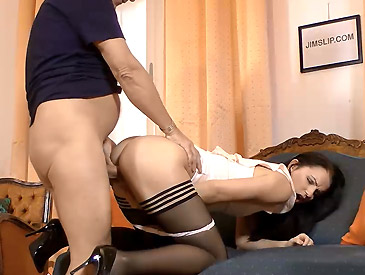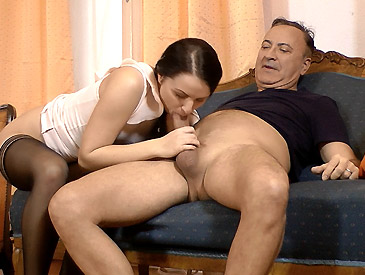 Cute young blonde pick up

I just found this scene featuring the lovely Kyra, the other day. I thought that it had been stolen by Gonzalez El Tacos, since he had the hots for her, but in fact she had been residing in the bottom of my "cute young blondes", storage trunk. Anyway, I just had to put her on the site as she is simply stunning.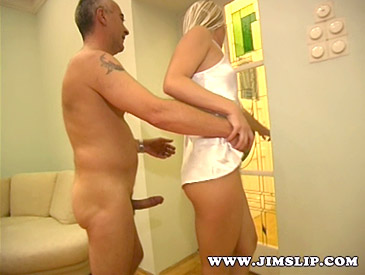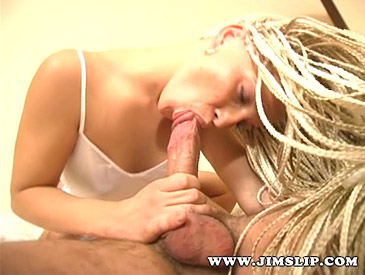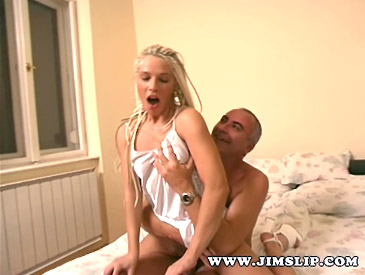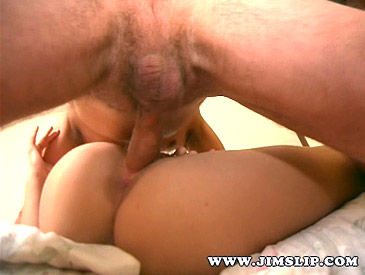 A sensational babe

This week I am pleased to announce the return visit of Crystal Pink. What a sensational babe! She's been working for a budget airline so she had some very sexy stories about her antics on long haul flights, luckily Lara caught all these dirty stories on camcorder for your enjoyment. Naturally, we dressed her up as a sexy Air Hostess, complete with fishnets and thigh high boots. If the airlines had girls dressed like this it would be a little easier accepting the stale sandwiches they serve on their flights. Anyway she was hotter than ever and I just couldn't wait to rip her knickers down!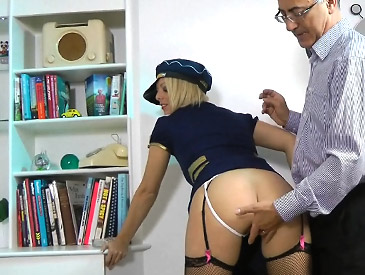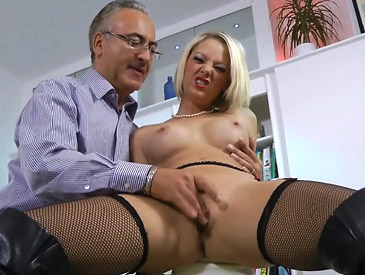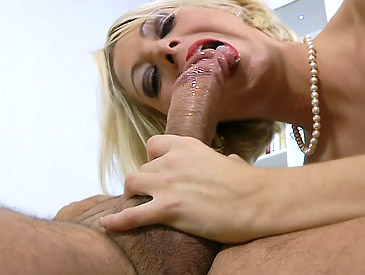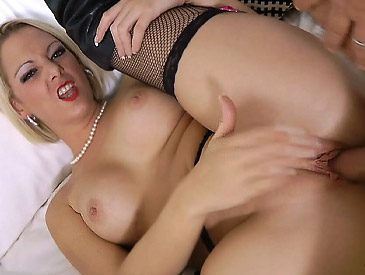 Tight leggings or mini-kilt?

Choices, choices. Sometimes, I find it quite mind-boggling having to decide what clobber a beautiful girl should wear to get fucked in! This week we have the beautiful Liona, who turned up for a casting dressed in skin tight black leggings. These of course leave no curve or crevasse to the imagination so naturally we started the casting with these on. Ironically, Liona studies "old relics" at university and as such found me "Very interesting", I am flattered to report. Anyway, she soon revealed some very skimpy leopard print knickers and lost no time in stuffing my dick in her gob, at which time I tired of the leggings and decided that Liona should be adorned in the Jim Slip Classic Ensemble of mini kilt and over knee socks! Thats why they call me, "Old Mr Predictable!" But I am sure none of you will complain!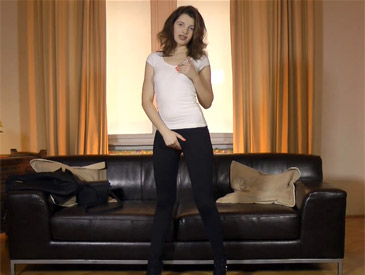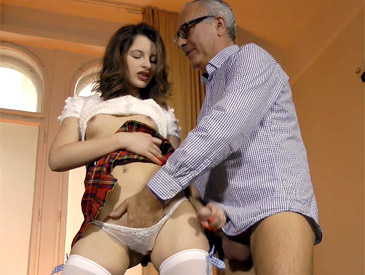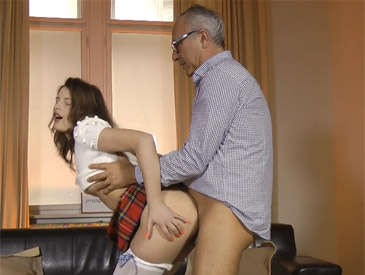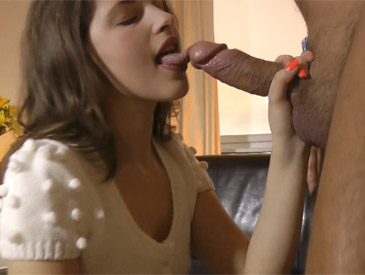 Kittina The SEX MANIAC!

Well, Kittina decided that it would be apt to dress in the mode of a common prostitute. She retained the very sexy hold-ups with bands at the top which look very sexy and what's even more sexier is that she had yanked them up to frame her perfectly round bum! She was also wearing thigh high boots. There is not much to say about Kittina apart from the fact that she "suffered" from a condition that resulted in her having multiple orgasms at the slightest touch. Therefore, being one who enjoys teasing girls crazy, I enjoyed toying with her in a game of cat and mouse! Kittina basically spent the whole time jerking around whilst I fucked or touched her as if she was plugged into the mains! Needless to say we both had a great time!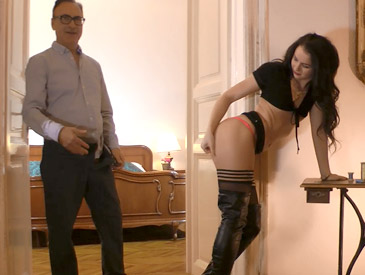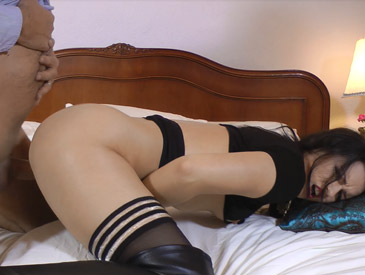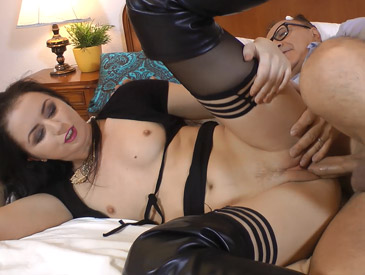 Jim Slip Hall of Fame

I've been waiting for ages to get my sweaty paws on the lovely Samantha. Well folks, it was certainly worth the wait. What a body! Lovely big juggs and a tight round arse and as flexible as "Stretch Armstrong! I moulded and bent her into every position possible, finally pounding into her lovely, tight arse. She is certainly a welcome addition to the "Jim Slip Hall of Fame".