Sexy housewife dwarf mayhem!

What's going on in the UK? Every time I approach a housewife for some, "Sexy times", invariably, she has previously been involved in some depraved porno action! Frankly, I was shocked when Rebecca described her previous escapades in porn, with films like, "Snow White and the 27 Dwarves" and "Vomiting Vixens meet the Mucky Midgets!". I thought she was an innocent housewife going about her chores, but | was wrong, she was a wanton slut, who demanded hot BUM-HOLE ACTION! In my day, "Housewives" were dainty and cute with set hair and gloves, A Line dresses and high heels. They also wore stockings and suspenders underneath....................FUCK what am I saying, I'd love to have a time machine and go back to those days!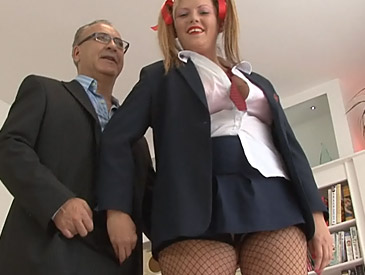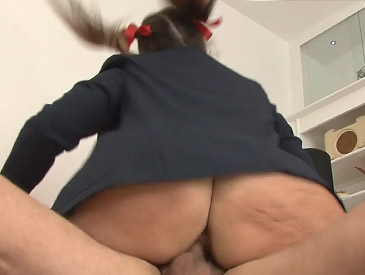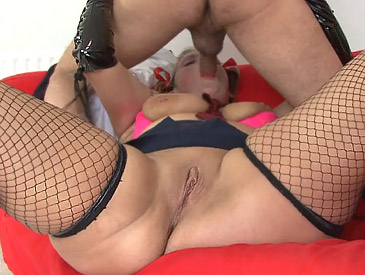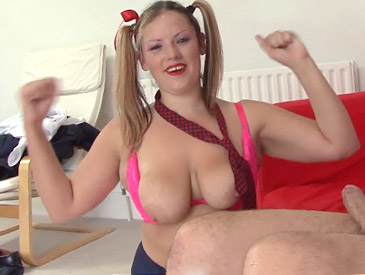 Skin tight denims!

I think that this weeks babe Candy is practiced in the ancient science of Alchemy! She seems to have been able to transmute herself into a liquid and simply POUR HERSELF INTO HER JEANS before solidifying once again! When I spotted her waiting for a tram, my eyes were fixated on her gorgeous tight bum squeezed into her jeans. Why are nice bums stuffed into denims so sexy? In the days of old, I would have asked one of the Elders or the Wise and I wonder what his answer would have been? Maybe something like, "It is written Master Jim, that a girl's bottom of an exact circumference and clad, nay, squeezed into the wonder garment known as denim, will adopt a countenance that is both pleasing to the eyes of Men both young and old, now master Jim, it is now your task to go and behold the wonderment that Womankind has to offer and bring back to me a girl wearing the denim and in possession of much rounded bottom, so that I may pass further thoughts of wisdom upon her!!"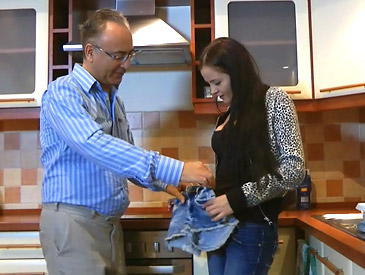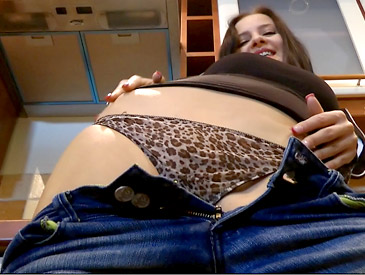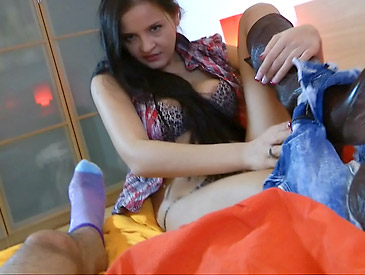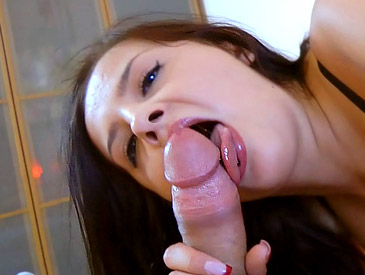 Eighteen years old, clever and SO HOT

Sometimes a beautiful teen drops in, that makes your jaw drop and your eyes pop out on springs. Bibi is such a babe. Eighteen years old, clever and SO HOT and just when you thought things couldn't get better, she announced that she had a "Daisy Duke" outfit to wear! That means folks, tiny denim shorts, cowboy boots and shirt tied up. To be honest I just couldn't wait to rip them down, which I promptly did when we returned to the apartment. First of all Lara filmed her usual, bit of single girl stuff whilst I was chewing my nails, squatting on the floor, rocking from side to side! When she gave me the green light I leapt across the room like a maniac and grabbed Bibi and plunged my hand down the front of those cute little shorts. I'll let you imagine the rest!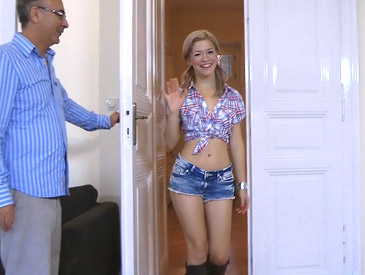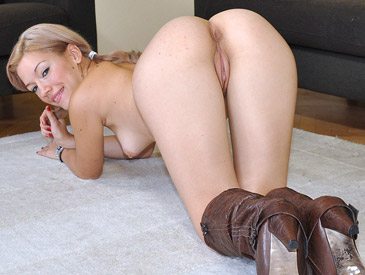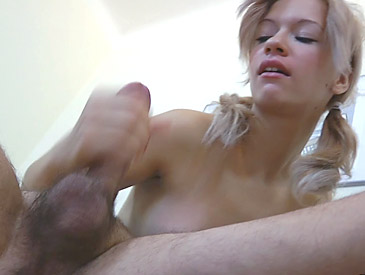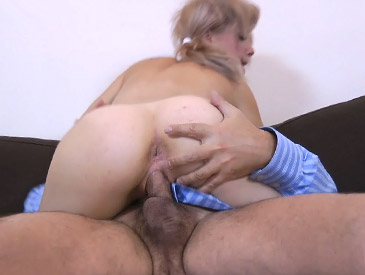 UK is covered in snow

Being that Christmas is coming soon and the UK is covered in snow, I thought what better, than to clad the lovely blonde student, Candy Sweet, in a sexy white outfit, complete with stockings, which looked really sexy. I got her to do some "SINGLE GIRL HOT ACTION" as it's known in the trade, just to get her, "Fired up" as it were, then I jumped in. It's quite unusual to see white stockings in a Jim Slip scene and to be honest I found them quite a turn on and may well consider buying a pair for Lara, my camerawoman, for Christmas!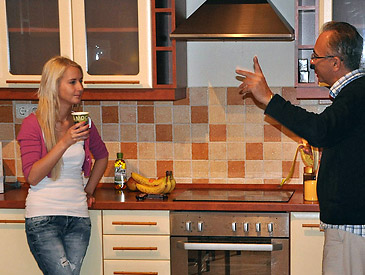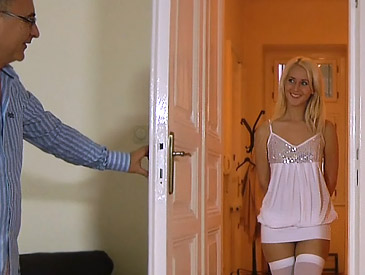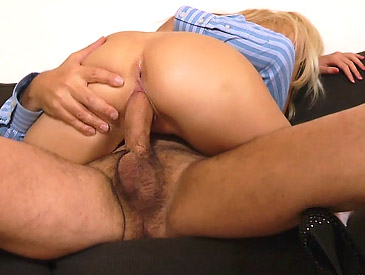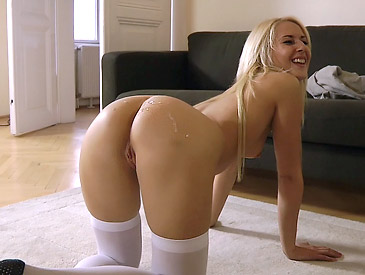 She could handle my joystick any day!

This week we have the lovely, blonde babe, Agnes. Talk about a "Catch of the Day", I couldn't believe that after only a few minutes of my witty banter and an offer of crisp cash, Agnes agreed to come back to Chez Moi and be ravaged. Being the "Gok Wan" of British porn, I tried her out in a few different kinky outfits, but settled on a sexy pilots uniform, complete with white hold-up sexy stockings with little blue ribbons at the top and a rather nice pair of red high heels. Well, when Agnes revealed herself dressed in this ensemble I nearly fainted. Imagine her being the pilot of a plane? I wouldn't mind getting into her,"Rear section" cor blimey, boom, boom! I must admit I have NEVER seen any air crew looking like Agnes on "Air Crash Investigation" of which I am an avid follower. I am giving Agnes a 10 rating; a total, slutty babe!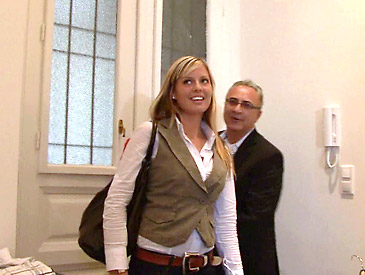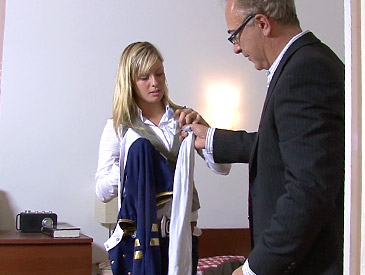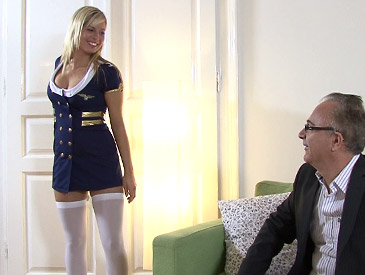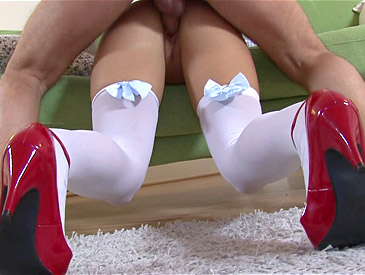 A film school student

People have been writing in saying, "Jim, why can't every week be school uniform week?" Well in a perfect world it would be, but girls should be able to wear other stuff as well. Having said that, here's the lovely, student, Lucy, IN A SCHOOL UNIFORM. Yet again The Cap'n Birdseye of porn has set sail and trawled in another tasty catch of the day. Lucy was a film school student who was eager to find out how we make films in the world of UK porn. I think she expected to find catering trucks, jibs, gaffers and so on, not an old git in a suit with his dick hanging out!