To the UK for sex

There has been much comment on the number of Poles coming to the UK to work, well with BABES like Nicole coming over in droves, I say ship all our scumbags over there, rename Britain as "New Poland" and offer all Polish babes between the ages of 18 and 35 £1000 each to come and re-settle in London, preferably next to me! I mean, just feast your eyes on the lovely Nicole, it was like wrestling with a wriggly octopus in a red dress. The thing is, these girls just like men, all men, big, small, fat, thin. Suggest girl-girl fun and they just scoff, "Why do I want to prod other girl when there is man with stiff dick for the fucking?" Well what can you say to that, except "Why indeed?" BY THE WAY HAPPY CHRISTMAS TO ALL OF YOU OUT THERE!!!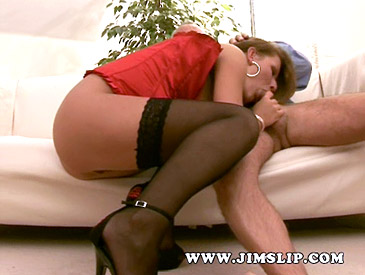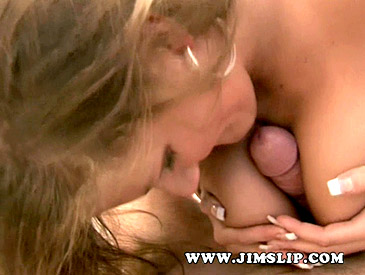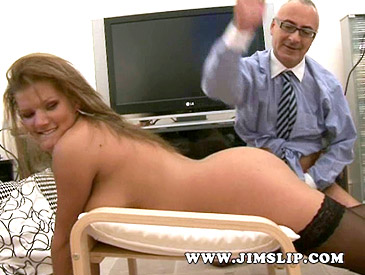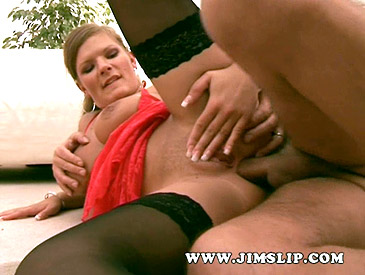 Order from an escort agency

A few weeks ago I was very excited to receive a brochure from an Escort agency, that specialises in girls dressed up in different outfits or themes. So, they had a "Red Riding Hood" a "Little Bo Beep" and some other more strange themes like, "Sexy Dalek" and "Freshly Dug-Up Corpse". Anyway, I got in touch and needless to say none of the girls I wanted were around for various reasons, except for one girl on page 6 of the brochure, who happened to be, guess what? "Common Prostitute". I tried to explain to the lady taking the bookings, "My good woman, "Common Prostitute" hardly constitutes a "Theme" it is merely a statement of fact, I can find such a lady of the night on any street corner, pray tell, what distinguishes your, "Common Prostitute" from all the others? "Well", she answered, "You wont find anyone as common as "Desiree La Douche", the commonest prostitute in all of London Town, she's just banged 15 dirty old dossers under Waterloo Bridge for 2 packs of Woodbines and a box of 100 out of date bags of Pork Scratchings that had been washed up on the shore, now, that's what I call Common!" "She sounds like my kinda gal, dispatch her to my abode forthwith!" I answered. Sure enough Desiree was as common as they come and a great shag, although I have to admit that I sprayed my dick with "Cillit Bang" on more than one occasion, as a precaution, you understand.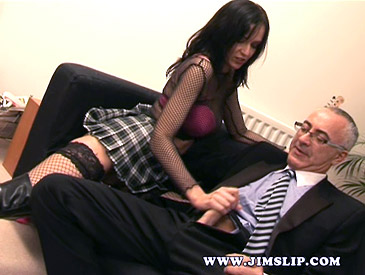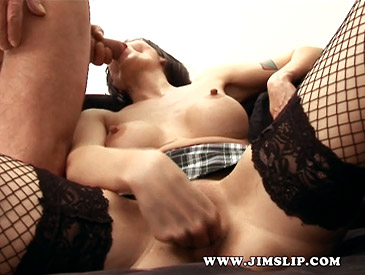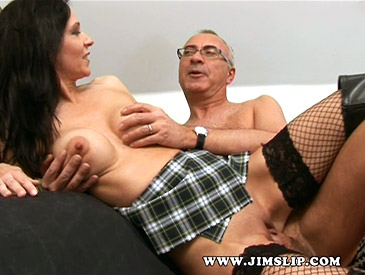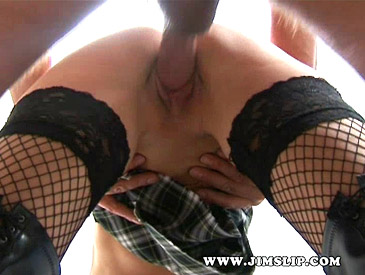 Anal creampie milf

Well, it's back to the sexy East Europeans this week, so welcome to "Envy", which I don't think was her real name, but who cares since she's an absolute babe and one of the most popular girls on this site, ever. I think that her appeal is her lovely, natural smile which makes her look like, "Butter wouldn't melt in her mouth" as we like to say over here in Blighty when we talk about a girl who looks innocent on the outside, but is actually a wanton slut on the inside! This was proved by the fact that she demanded to have an anal creampie at the end of the scene, which frankly shocked me! Well, not that much!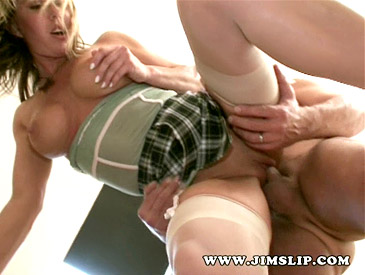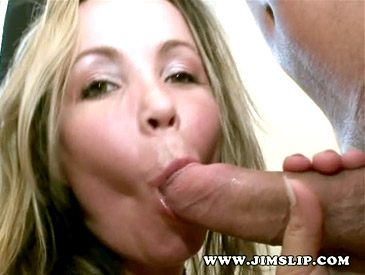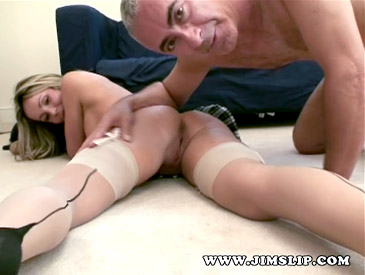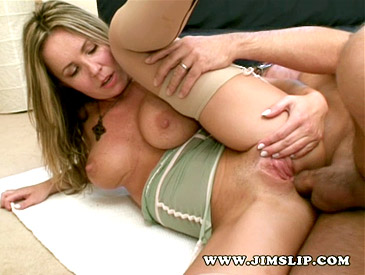 500 Pound Challenge

Well as part of my new policy of getting off my butt and going outside, I have for the first time, tried out my £500 challenge. Basically the idea is to approach a female in public and offer her £500 in cash to perform with me in a scene. Naturally, I was expecting to be punched in the face, but using my skills of discretion and charm, I manage to entice the georgeous student, Louise, back to my lair. Well, what a surprise, she was wonderful, I noticed her heart rate was at least 200bpm at the beginning, so she was nervous, which is natural. But, what a scene and she threw in a bum-fun session for the hell of it. In this I dressed her in leg-warmers and bikini, in the style of the 1980's and even produced a 1980's vibrator for her to use. I'd bought it at a car-boot sale, with a sign on it saying, "One careful elderly lady owner, recently deceased". Anyway with a brisk scrubbing in Domestos and a new set of batteries, it was raring to go, in fact it was so powerful it popped out of my hand and started to bounce across the floor unaided. Now, that's what I call quality!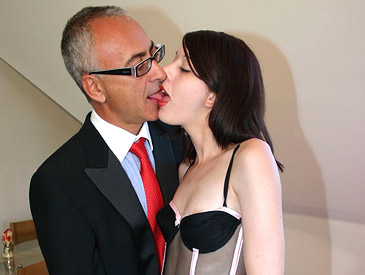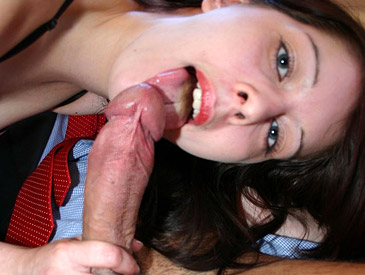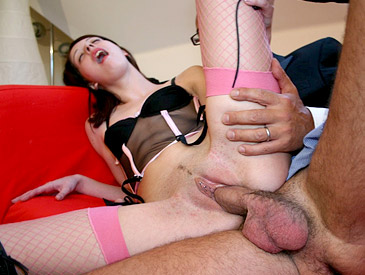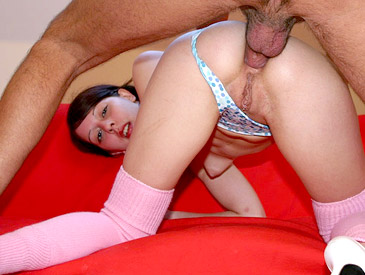 Fucking British pussy

You can't say I don't spoil you! It's as good as getting invited to the Ambassasdor's party . I'm having to work my way through babe after babelicious babe at the moment. Yes, the lamps are burning late these days at Jim Slip Headquarters. Anyway, Portia arrived in a very flash looking car and got changed into some high boots and white stockings, which I thought looked very nice indeed. She then did some good dildo action and invented a new parlour game, "Is it a dick or is it a dildo?" which was great fun. An absolutely fabulous fuck!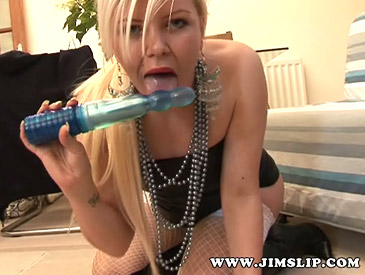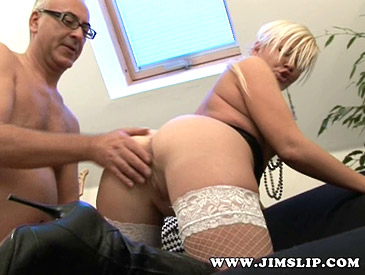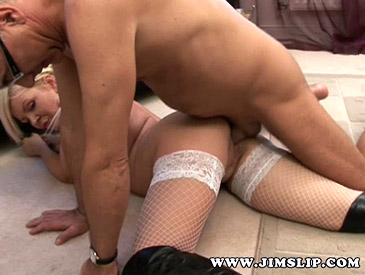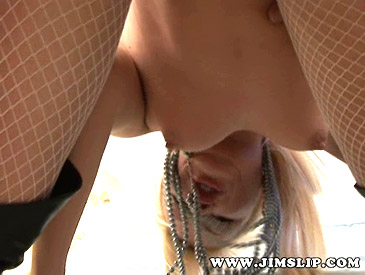 Seamed stockinged nurse!

On a cold January day we have a lovely, sexy, nurse called Jessica who got in touch with me. She had decided that it would be very horny for herself to get dressed up in a nurse's uniform complete with seamed stockings and heels and get fucked! I think she meant to look like the babes in that British film classic "Carry On Nurse!" For the young folk out there, in the old days, all nurses DID in fact wear figure hugging short uniforms, together with seamed stockings and high heels! I know this because i was in hospital with appendicitis for 2 weeks when I was 14. YES TWO WEEKS! Nowadays, you're chucked out on the streets in 24 hours with a couple of aspirins and the drip still attached! Anyway, I remember only too well, lovely young nurses, bursting out of their uniforms, leaning over and patting me on the head, whispering, "You'll feel much better soon!" and me thinking, "Yes I will, especially when I've drawn the curtain and banged one off, nurse!" chortle! chortle! Alas, you'd always get interrupted by the Matron WHO DID ALWAYS look like Hattie Jacques!