The Picture Of Innocence

This week we have the gorgeous Lucette who arrived to try her hand at a jimslip casting. She is training as a flight attendant and needs to earn some cash to pay for her course. She mimed her role as a flight attendant by walking around the room bending over to attend to the whims of violent drunks & raucous hen parties (She plans to work for a budget airline). Anyway, Lucette soon tired of this role play game & decided to lift up her dress, yank down her tights and skimpy panties and furiously masturbate against the wall. I pointed out if she did this on an Easyjet flight she'd get a round of applause. She then crawled across the floor like a she-leopard, unzipped my trousers and sucked my cock. It was not long before she had placed herself on the sofa on her hands and knees and demanded to be fucked and I dutifully obliged!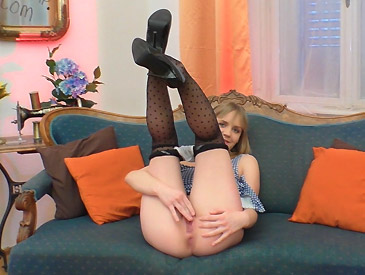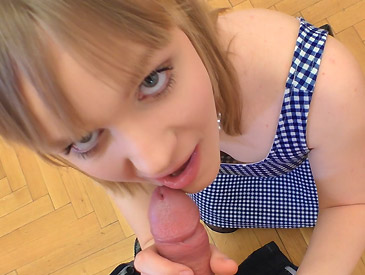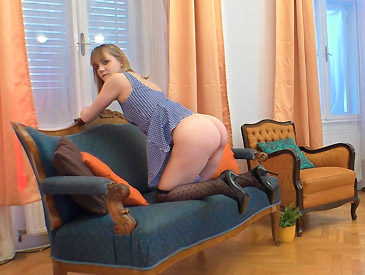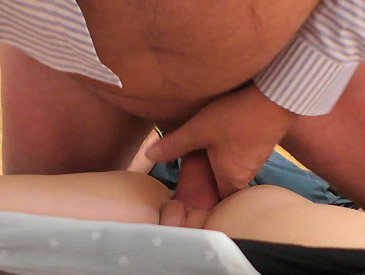 Sexy Sasha Gets Fucked!

Having been always interested in all things medical I was most interested in experiencing Sasha's new technique for myself and yes my brethren it certainly worked for me. First she grabbed me and shoved my head onto her fine pair of juicy juggs whilst at the same time furiously rubbing my dick up and down. Throwing me down on the sofa she swallowed my whole cock and sucked it like a vacuum cleaner plugged into the National Grid. Then she leapt on me, stuffed my dick into her soaking pussy and rode me like a Buckin' Bronco with the dial turned up to "FULL SPEED +1". She tossed me around from one position to another and fucked me over and over, even using her juggs as fuck tools! Finally she made me shoot my load all over her face. I was most impressed and not surprised that eminent men of medicine queue up to see her at work in her clinic!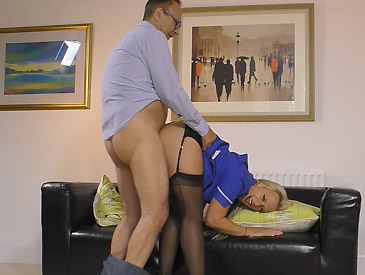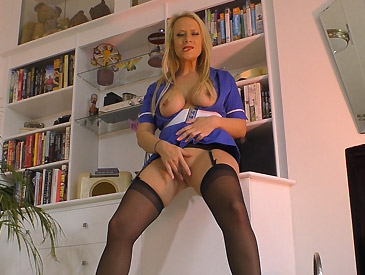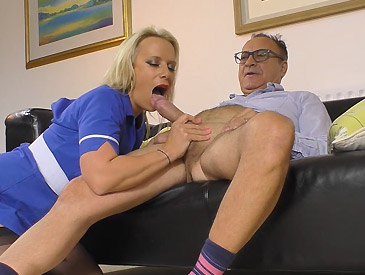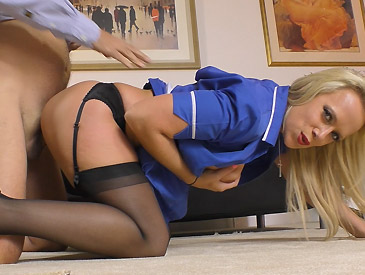 Sexy Nurse Sasha

You will remember the lovely Sasha from a previous hot scene on jimslip.com. Anyway folks she's back! This time she wearing her work clothes. As strange as it may seem, Sasha works in the same erectile dysfunction clinic as Holly Kiss. However, Sasha uses somewhat unorthodox techniques to conquer the curse of erectile problems. Unlike Holly who uses subtle womanly wiles like bending over in seamed stockings to coax arousal from her patients, Sasha simply rips her knickers and leaps on her charges and squats on their faces, grabbing their cocks and sucking them stiff whether they like it or not. Finally, she turns around, squeezing their dicks into her pussy and fucking them until they shoot their loads! She is paid a "Boner Bonus" for all this successful method of arousal and clinicians have visited from all over the world to observe Sasha's new & wonderful technique!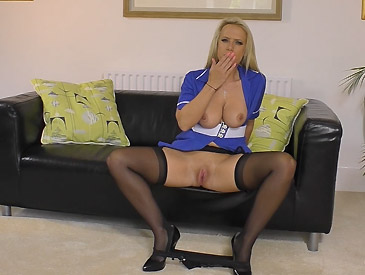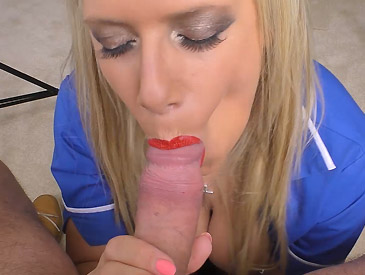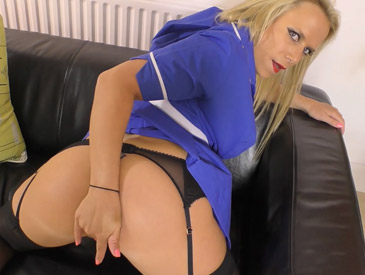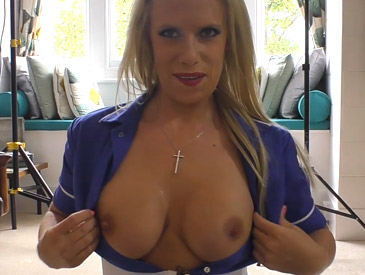 GOLDEN CLASSIC REMASTER FROM 2005

This month's MPG4 re-master is the lovely little MILF slut Andrea. She was a nice pint sized sex kitten and seemed never to tire from fucking! Here's a rampant little slut for your enjoyment. She'd just been with another guy and had not bothered to wash! So I could still smell the pungent odour of stale spunk! I was shocked and disgusted...... well not really! Anyway, I treated her like a dirty slut should be treated and fucked her brains out!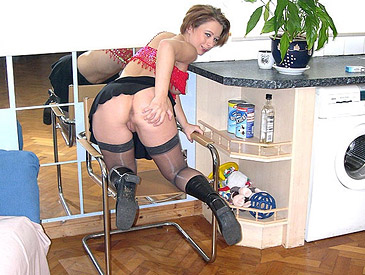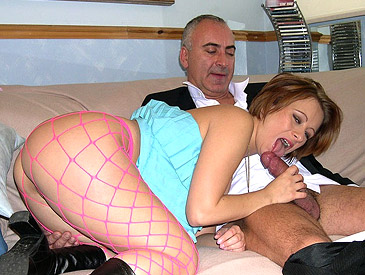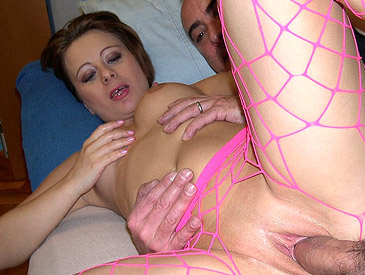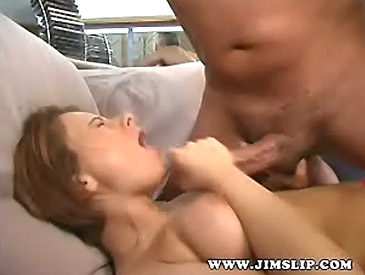 Bum-fun Bonanza!!!

Naturally, the idea of attempting a bum-fun fest with the lovely Crystal was very exciting and even more so, was seeing her re-emerge in a tiny bikini and start to taunt Lara Latex with her cute arse by provocatively striding around the room. She grabbed a bottle of baby oil and smeared it all over herself before concentrating on her 2 sodden holes, running her fingers up and down her bum crack before groaning as she slid her fingers into her tight arse! As you can imagine this was very horny so I simply got up, went over to her and fucked her arse and a good time was had by all.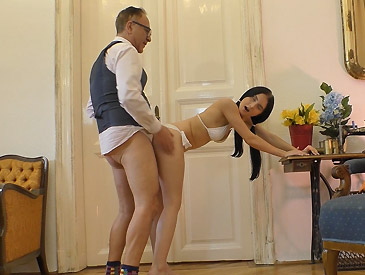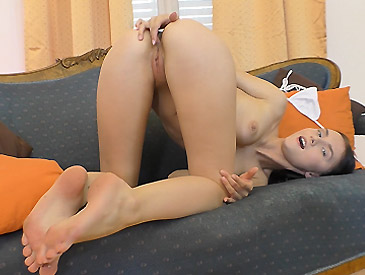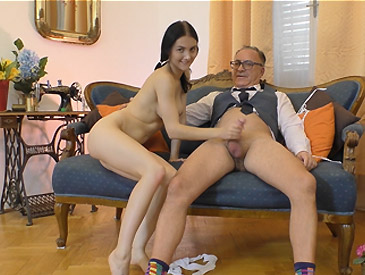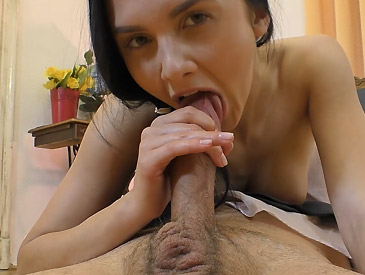 The Returned!

Last time I saw the lovely teen Crystal she reminded my of an actress from a nutty 1960's sitcom and so for that reason and for the fact that she'd said she'd like to try an anal scene I said to her, "Come on down!" Anyway, you will be spooked when you see the homage we made at the beginning of this sequence . Crystal was even hotter that she was the first time she appeared on jimslip.com and I got a rather nice shot by placing the camcorder on the floor pointing upwards between her legs. You can then see me effortlessly plunging hands into her knickers. Naturally she couldn't wait to get my cock into her mouth and sucked it with gusto until I tired of this foreplay and fucked her, mindful that I was going to screw her arse in the next section!