Milena In Nylons!

Having watched the casting, my wife Lara Latex was salivating over Milena's amazingly long legs and dragged her out to the bedroom and proceeded to dress her as a "Not so common" prostitute in fabulous nylon stockings and suspenders, back went on the thigh high boots and the ensemble completed with a small top. She also sported a tiny pair of sheer panties which were perfect for stuffing my hand down! Anyway, as members will have seen, Milena, like most Russian girls, had a cold exterior which masked a molten volcano of lust waiting to explode and it wasn't long before I had her bent over, panties yanked halfway down and me on my tip toes pounding into her at a furious rate. With those amazing legs I stretched my imagination, wanting to explore all the possible positions I could place her into to fuck her and I think you will find I have done you proud my brethren!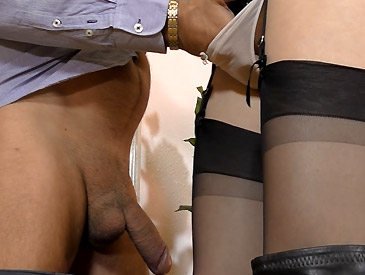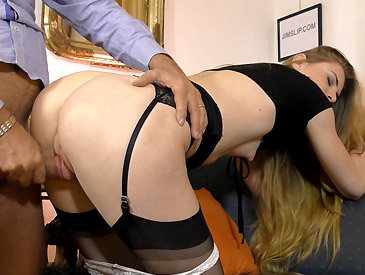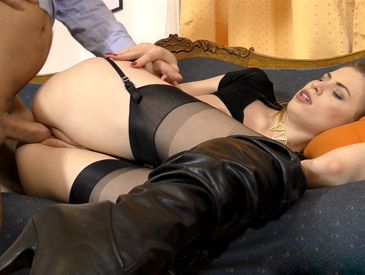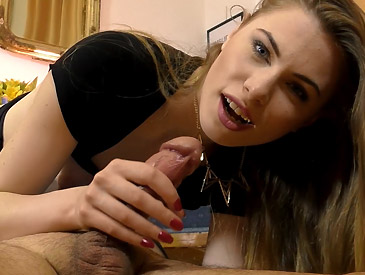 Mile High Milena

This week we have "My kinda gal" in the form of the lovely Russian, Milena. She towered over me when she arrived in skin tight denims and over knee boots - a look which is all the fashion with the Victoria Secret girls and a look that has me salivating like a man demented! Milena spoke little English, but to be frank, I didn't care too much as I was far too busy gazing at her gorgeous arse as she shoe-horned her denims down for me to have a closer look. Standing there 6'5" in those "Boots of Beelzebub" with her denims pulled half way down was a sight to behold and when she dropped to her knees, unzipped my trousers and stuffed my dick in her mouth, I was already pondering how I could possibly fuck her, whilst she was in effect bound by her denims and boots. So quite simply, I stopped the camcorder, got her to take her denims off, put the boots back on and voila! I could now fuck her more easily - albeit whilst still holding the camcorder. Thats ingenuity for you! Next week we dress her up as a prostitute which seemed to suit her perfectly and she just loved the role!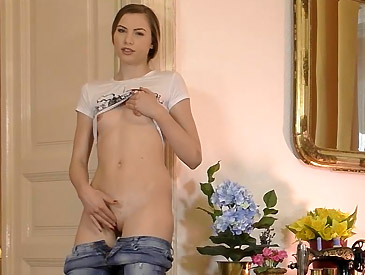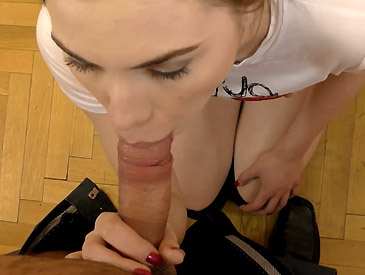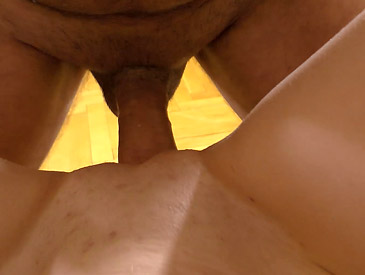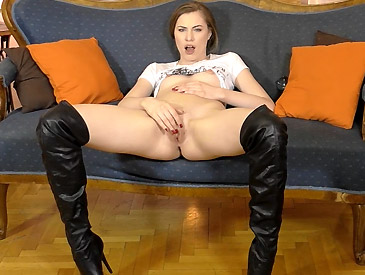 Tart In A Tutu

Well, as jimslip.com members will have seen, Sandra did a very sexy casting indeed and then re-emerged wearing the black tutu with over knee socks! She looked sensational and the first thing I did was plunge my tongue down her throat and then screw her. All the time I was greedily thinking wouldn't it be nice to get Sandra & Gina in a rampant ballerina 3 some sex orgy! As members will have seen, we now have use of a Baroque style bed to fuck on, so naturally we threw ourselves on the bed and carried on the frenzied action. At the end of the mayhem Sandra thought it would be nice to lay flat on the bed with her cute arse in the air. Then, whilst she sucked her thumb, got me to shoot my load all over her bum and her pristine tutu! I was shocked by her pervy-ness!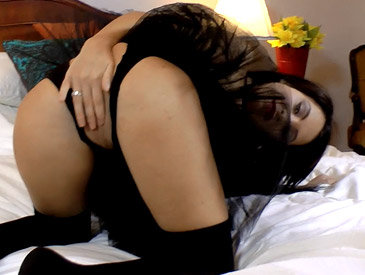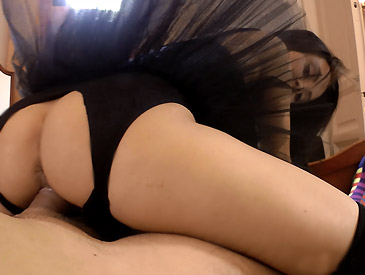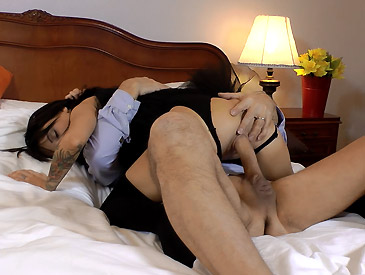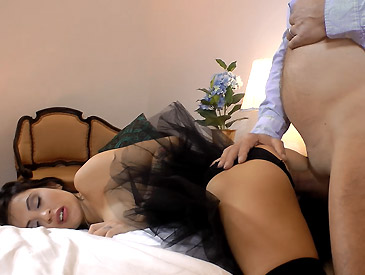 Sexy Sandra

This week we have the gorgeous 19 year old Russian, Sandra. She was recommended to do a casting by her best pal, Gina, the wonderful teen queen who has graced jimslip.com on 5 or 6 occasions. Now, my brethren, Sandra had seen the Gina scene where she climbs out of a giant gift wrapped box complete with ribbon and dressed in a ripped up ballerinas tutu complete with over knee black socks. Jim Slip members will have already gone crazy at this scene as Gina was her usual sex crazed self. Anyway, Sandra was desperate to do likewise and so she borrowed Gina's black tutu and brought it to the casting. I explained to her that she would have to pass the strict, independently adjudicated parameters of the casting first, to which she ripped down my trousers and stuffed my dick in her mouth!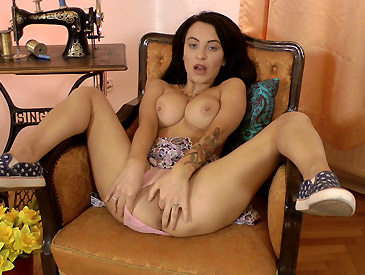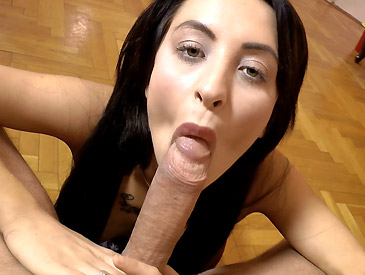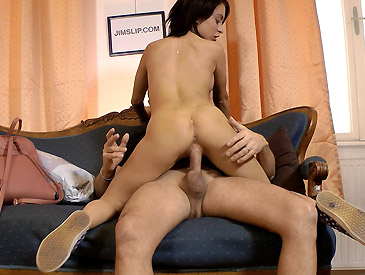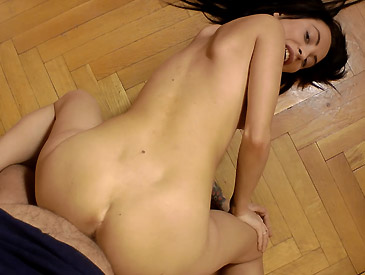 In Bed With Coco

Members will have noticed for the first time in years, we are actually fucking on a bed! This is because it is a nice Baroque style bed as opposed to a crummy IKEA piece of crap! I must admit it is very sexy fucking a very cute girl like Coco on a bed, knowing that my wife Lara Latex is watching our antics on a live video-feed. Strangely the girls also love doing this as members will have seen previously the lovely blonde Nesty ,who just loved winding up Lara, knowing she was enjoying every second of it. I do not pretend to understand females, but its definatley a "Girl thing". Anyway, the proceedings became very intimate with Coco as they had done with Nesty and all I can say is how lucky I am and I would not recommend anyone out there suggests this Cuckold game with their wives without wearing body armour - Laras 1 in a million!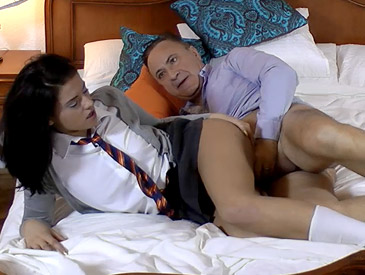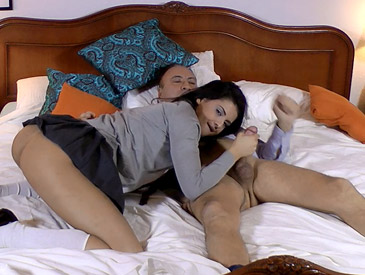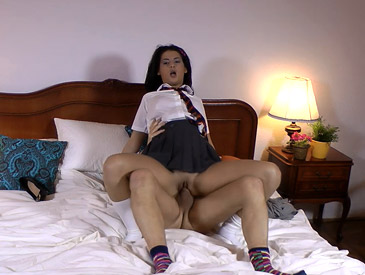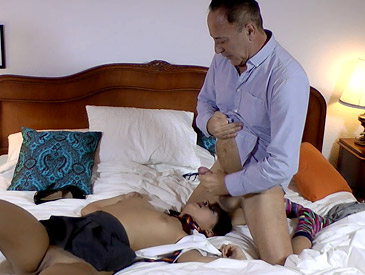 Coco Cuckold Queen

Welcome once again to our new series where either Lara or myself enjoy the other getting laid by persons chosen for their fuckability. This week Lara chose the lovely Coco who appeared a couple of years ago dressed as a sexy schoolgirl. Lara liked Coco so much she got her back for me, in her uniform and a long coat as a birthday surprise! Yes all I had to do was watch Coco teasing Lara via the camcorder set up on a tripod and wait 'till I felt like ripping her knickers down and fucking her which of course I did. Knowing that Lara was wanking herself senseless whilst she watched the action on a live video feed just made it extra exciting! Happy days! Anyway, Coco rightly suggested that we retire to the boudoir for a more intimate time and I knew Lara was about to be consumed with lust! Watch out for next weeks exciting instalment!